In response to the strict packaging requirements in various states, especially on child-resistance, CB Solutions introduces a new line of customizable, child-resistant metal tins perfect for storing edibles products such as mints and candies, pre-roll joints or CBD infused pouches. Made from non-toxic aluminum, these tins are built sturdy and secure while also easily recyclable.
METAL TINS ARE NOT NECESSARILY MADE FROM TINS
Contrary to the name, metal tins made with modern processes do not contain any tins as they are relatively rare and hence, expensive to manufacture. Many of the tins that we use today are made of aluminum or different types of treat metals (metals that can be formed into shape and is corrosion and rust resistant).
The use of aluminum metal tins began in 1957 and has been widely used in the food and beverage industry to package a wide range of products from chewing gums to candies. The global production for tin cans is about 180 billion per year, making it the biggest use of aluminum for production worldwide.
LUXURY & ELEGANCE WITH GREAT SECURITY
Metal tins are widely used in the food and beverage industry as aluminum packaging offers nearly 100% barrier protection against light, air, and bacteria: They preserve and protect products from damage caused by light, oxidation, extreme temperature, and contamination while preserving the flavor and the quality from the factory to the end consumer. It is due to these properties in aluminum that the shelf life for many types of groceries in aluminum foil often exceeds 12 months.
With the addition of a tamper-proof lid, custom metal tins are child-resistant and have leak resistant enclosures that prevents accidental consumption by children, the perfect packaging solution for edible products.
CR METAL TINS FOR A CUSTOMIZED BRAND APPEARANCE
Many producers and processors use metal tins for packaging to showcase a premium product quality and brand image. Canna Brand Solutions has options to choose from a range of color and printing variations to better represent your brand identity. From Embossing and Debossing textures, to custom branded sleeves, we have a variety of ways to help your brand stand out.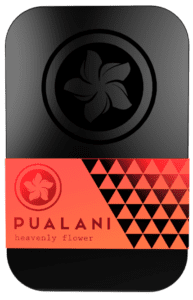 About Canna Brand Solutions
Canna Brand Solutions is an innovative custom packaging supplier and an official CCELL Distributor. We are a wholesale cartridge, battery, and packaging supplier, and more. Our passion to build lasting relationships with our partners motivates us to exceed your expectations, helping you grow your brand in this ever-evolving global industry.
With our deep experience in manufacturing and the cannabis industry, we offer adaptive custom packaging solutions, in-house design, and industry expertise to Cultivators, Extractors, Operators & Retailers.