Disposable vapes or all-in-one disposables are sought after due to their simplicity, convenience, and discretion. First-time users or out-of-state travelers are drawn to this type of devices because they are easy to operate and do not require any pre-existing knowledge or experience that a typical cartridge, pod and battery combinations do. Although these single-use disposables only account for about 10% of the nation's vape sales in 2021, they still make up over $250 million in sales over the previous year alone.
Over the years, disposable pens have undergone considerable technological innovation and improvements by manufacturers to stay ahead of the competition. Many continue to explore ways to improve the device's functionality, material, size, and user experience. In CCELL's case, here are a few latest single-use disposable vape hardware launched to welcome the year 2022.
*WARNING* You might fall in love with one of these CCELL disposables
A full gram tank with high battery capacity

The CCELL Listo is one of the latest disposable vapes designed with a 1ml capacity and a 350mAh built-in battery that is rechargeable via a micro-USB port. It has a visible oil tank with an interior made of medical-grade 316L stainless steel materials, making sure the device is compatible with any premium extracts. The Listo is powered by CCELL revolutionary ceramic heating elements, delivering the most consistent performance and flavor.
A stylish half-gramer with ergonomic design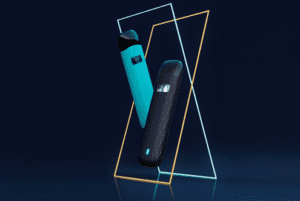 The CCELL Poché all-in-one disposable sports a 0.5ml volume tank with a battery capacity of 350mAh (Micro-USB charging enabled). In terms of its appearance, the CCELL Poché is crafted with a distinct rhombus design for better grip and a matte finish surface for a more premium touch. Powered by CCELL ceramic atomizer and an internal structure made with medical-grade 316L stainless steel, the Poché guarantees safety and satisfaction in one-shot.
A unibody, slim half-gram disposable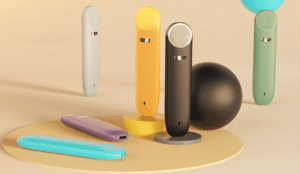 The CCELL OWA is another addition to CCELL's half-gram disposable selection with a powerful, rechargeable 350mAh battery. The combination of a visible oil tank and a streamlined design, featuring a round-fit mouthpiece gives the CCELL OWA the touch of elegance.
The thinnest all-in-one of them all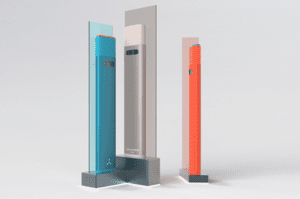 The CCELL Slym is the thinnest single-use disposable that CCELL has ever made. With a 6.7mm thickness, the CCELL Slym features an ultra-thin body and a contour-cut mouthpiece, insulated on a smooth metallic matte surface. It has a 0.3ml tank volume and a 280mAh battery capacity, allowing a prolonged shelf life of over a year.
Vibrant and ultra-slick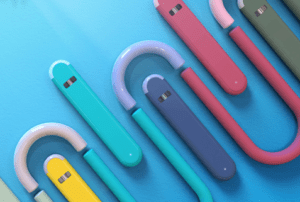 The CCELL Memento is an ultra-compact 0.3ml tank disposable vape with a selection of zesty summer colors. With a battery capacity of 280mAh, the CCELL Memento can endure a shelf life of over a year.
Facts to consider when choosing the right disposable vape hardware
For producers and processors, selecting the best all-in-one disposable for your brand should be strategic. Here are some quick tips to help you in choosing the best disposable product:
SIZE & TANK VOLUME
The size of the pen would always determine its portability and you would want something that is discreet while the size and appearance fits your branding and packaging. As for tank volume, you have a range between 0.3ml, 0.5ml and 1.0ml. Depending on your daily extract production volume and the grade of the oil, you might want to consider on which tank volume to go for.
HARDWARE BRAND & QUALITY
You would be more comfortable if your oil pen hardware is made from a reputable manufacturer with GMP-certified factories. By sourcing from a reputable brand for the hardware, you can always respond to your customers' queries regarding the product whether it is made with safe and tested materials. Another thing that people would miss is the overall quality of the hardware. Brands such as CCELL uses ceramic technology to ensure user's health safety.
PRICE
People tend to look for the best deals on products, this includes disposable vape pens. While quality tends to be in line to what a customer is paying for, there are times that the most expensive or the cheapest disposable might not be your right choice. Consider looking at a wider range and compare the features among the range, you might have picked something in the middle instead.
TYPE OF EXTRACTS OR OIL
Whether it is a highly viscous live rosin or a mildly "runny" distillate, the type of extracts you choose to fill the disposable is the most important of them all. As different type of extracts require a different temperature setting, voltage setting or size of the inlet holes that feeds into the atomizer, always remember to ask your supplier if they offer such customization.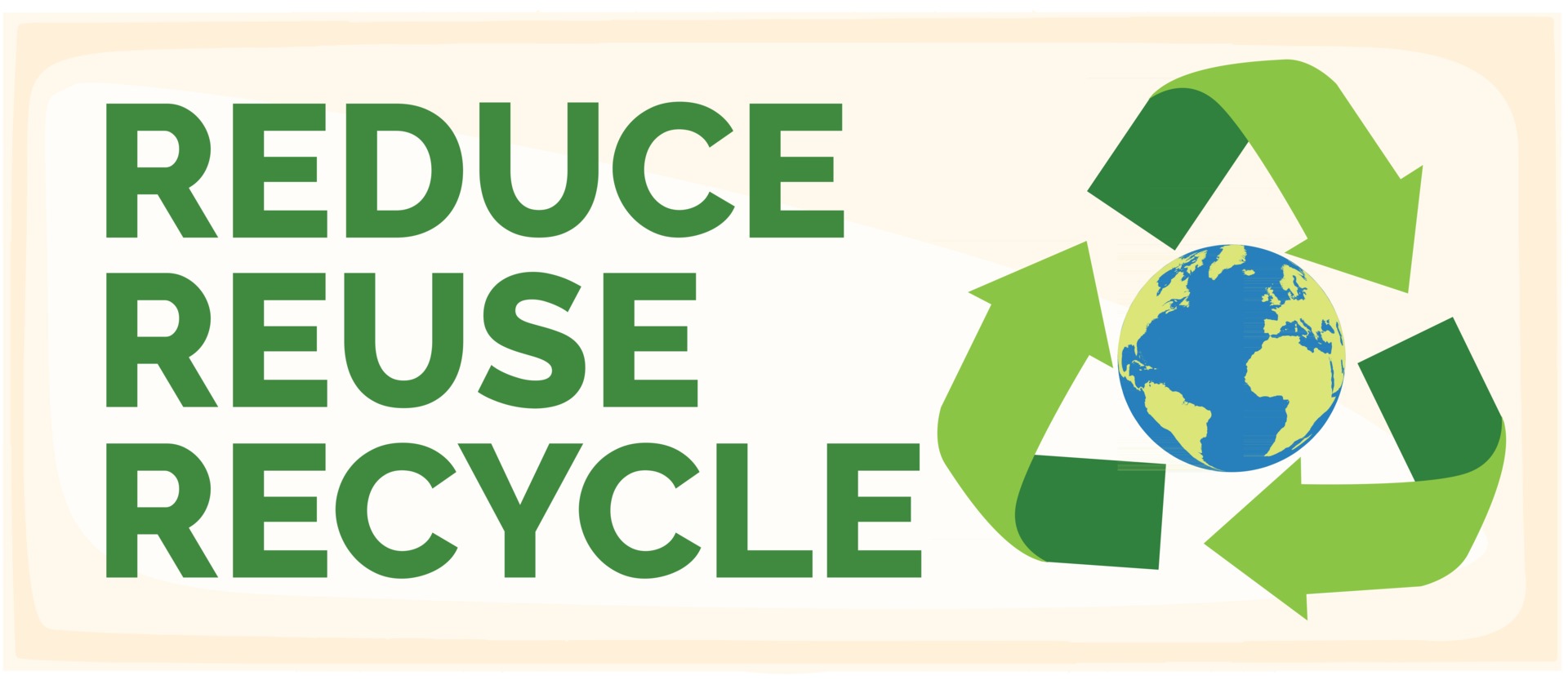 BE SUSTAINABLE: DISPOSING YOUR USED DISPOSABLE VAPE PENS
Vape are usually made of a combination of glass, metal, and plastic. Such mix of materials make it hard to single out each material for recycling. As such, most vape products are not accepted in curbside recycling.
That is even more so for single-use, all-in-one or disposable vapes. These devices contain lithium batteries that are a fire hazard when thrown as garbage or into a recycling bin. According to the FDA, it states that all vape waste should be handled as household hazardous waste (HHW).
Here are some guidelines:
Check with state and local resources for regulations and hazardous waste collection sites.
Seal used vapes and keep no longer than 90 days before disposal.
Do not rinse liquid from cartridges — it will contaminate water.
Avoid getting liquid on skin, as it can be toxic.
Keep vapes away from kids and pets — the liquid can be poisonous.
Contact your county Household Hazardous waste program for more information on proper disposal or find a location for HHW disposal near you.
Canna Brand Solutions is an innovative custom packaging supplier and an official CCELL Distributor. We are a wholesale cartridge, battery, and packaging supplier, and more. Our passion to build lasting relationships with our partners motivates us to exceed your expectations, helping you grow your brand in this ever-evolving global industry.
With our deep experience in manufacturing and the cannabis industry, we offer adaptive custom packaging solutions, in-house design, and industry expertise to Cultivators, Extractors, Operators & Retailers.
Our partner's success is our commitment. When you partner with us, you partner with family.