In the dynamic realm of cannabis cultivation and consumption, innovation, collaboration, and passion drive the industry forward. The recent CannaCribs episode is a testament to this. It offers viewers an immersive journey into the world's largest aeroponic cannabis cultivation facility – Aeriz. But the episode was about more than cultivation; it was about partnerships, especially the one between Aeriz and Canna Brand Solutions, and the introduction of Vic Mensa's 93boyz.
Link to video: https://www.youtube.com/watch?v=MwCpGlxU8XE&t=1061s 
AERIZ: PIONEERING AEROPONIC CANNABIS CULTIVATION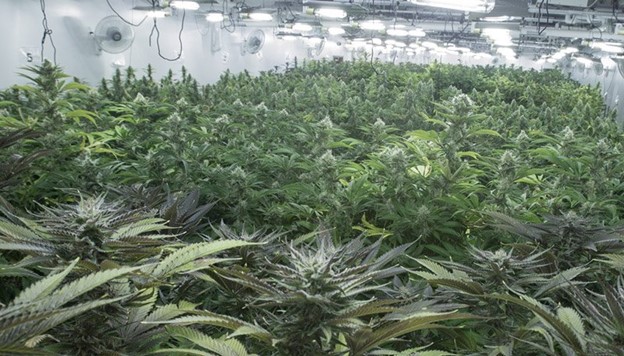 Pure & consistent cannabis
Aeriz has established itself as a leader in the cannabis industry. It boasts an astronomical growth rate for their plants with almost no recovery time. Their state-of-the-art facility in Illinois is a testament to their commitment to innovation and quality. With the expertise of Zack Bigg, the Head Grower, and Ben Pfiefer, the Vegetation Manager, Aeriz is setting new standards in cannabis cultivation.
CANNA BRAND SOLUTIONS & CCELL: PERFECTING THE VAPING EXPERIENCE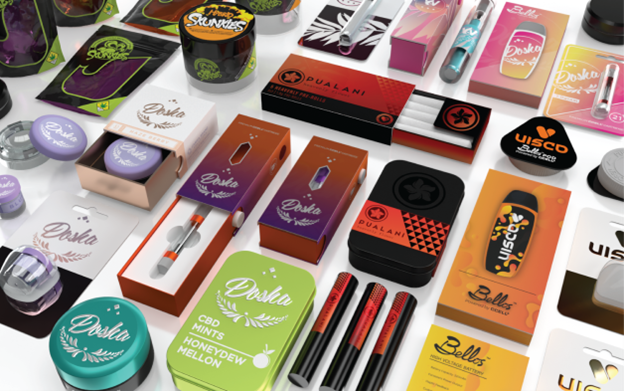 Enter Canna Brand Solutions, a company renowned for its top-tier custom packaging solutions and CCELL vape hardware. The partnership with Aeriz is a match made in heaven. Why? Aeriz's premium cannabis oil deserves the best vape hardware. That is where Canna Brand Solutions shines with their CCELL vaporizing hardware. Designed to deliver a smooth and potent vaping experience, CCELL is the perfect companion to Aeriz's high-quality oil.
A significant highlight of the episode was the feature of Canna Brand Solutions' CEO, Daniel Allen. From the interview, his insights and expertise provide viewers with a deeper understanding of the importance of quality vape hardware and its role in enhancing the overall cannabis experience.
VIC MENSA AND 93 BOYZ: MERGING MUSIC WITH CANNABIS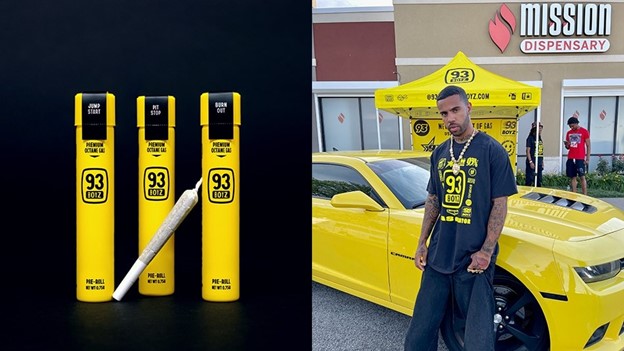 Illinois' First Black-Owned Cannabis Brand: 93 Boyz by Vic Mensa
The episode also introduced viewers to Vic Mensa's 93boyz, Chicago's first black-owned cannabis brand. 93boyz is more than just a brand. It is a movement with a mission to foster entrepreneurship, community, and education in the cannabis sector. Ari Wade is the Brand Manager for 93 Boyz. The aim is to provide top-tier products while giving back to the community, embodying the spirit of collaboration and passion that the cannabis industry thrives on.
GREEN VAULT: A NOD TO INNOVATION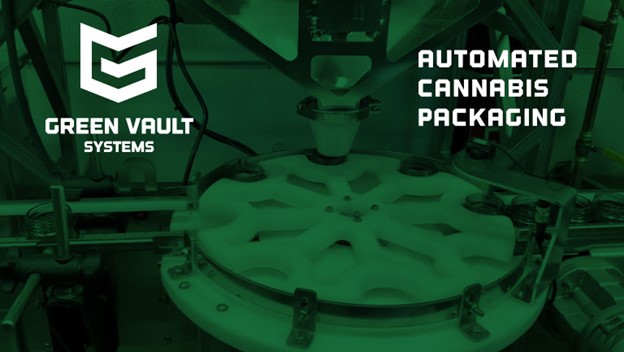 A shoutout is in order for Green Vault Systems, a long-time ally in the cannabis industry. Green Vault is revolutionizing processes with their unique equipment, ensuring consistent high-quality cannabis products. Their innovative approach to automation, particularly in weighing and packaging, is truly commendable. Arnar Olgeirsson is at the helm as VP and Co-founder.
IN CONCLUSION
The CannaCribs episode on Aeriz was a celebration of the cannabis industry's future. It highlights the power of partnerships, innovation, and passion. With trailblazers like Aeriz, Canna Brand Solutions, 93boyz, and Green Vault at the forefront, the industry's future is not just green but also filled with endless possibilities.
About CannaCribs
Canna Cribs is a deep dive into some of the largest commercial cannabis grow operations in the world. Each episode we take you into the facility for never before seen footage. They start with genetics and walk you through the lifecycle of the plant to propagation, vegetation, flowering, curing, trimming and even packaging.
At the end of every episode, stay tuned to see them visit a local dispensary where they can buy the product, fully showcasing the seed to sale experience. After the crew visits the dispensary, they find a nice local spot to enjoy the product, a true farm to table experience!
About aerīz
aerīz is a national aeroponic cannabis brand that provides patients and enthusiasts with the purest tasting, burning, and feeling aeroponically cultivated cannabis. They are proud to be the only aeroponic cannabis brand in both Arizona and Illinois. Experience the purity of cannabis with aerīz.
CCELL® is a technology brand and global innovator in the portable vaporizer space who revolutionized the industry by introducing the ceramic heating component. CCELL® was born in the headquarters of Shenzhen Smoore Technology Limited, which has more than 10 years of expertise in the vaporization industry. With advanced R&D resources, patented technologies, strong production capability and reliable quality control system, CCELL® has been recognized for its exceptional vaporizing technology and top-quality devices.
About Canna Brand Solutions
Canna Brand Solutions is an innovative custom packaging supplier and an official CCELL Distributor. We are a wholesale cartridge, battery, and packaging supplier, and more. Our passion to build lasting relationships with our partners motivates us to exceed your expectations, helping you grow your brand in this ever-evolving global industry.
With our deep experience in manufacturing and the cannabis industry, we offer adaptive custom packaging solutions, in-house design, and industry expertise to Cultivators, Extractors, Operators & Retailers.