In the dynamic landscape of cannabis production and processing, the quest for the perfect vaping device can seem endless. But what if we told you that your search ends here? Meet the Sandwave by CCELL, a game-changer in the world of CCELL 510 batteries and cartridges.

UNMATCHED PERFORMANCE WITH THREE TEMPERATURE SETTINGS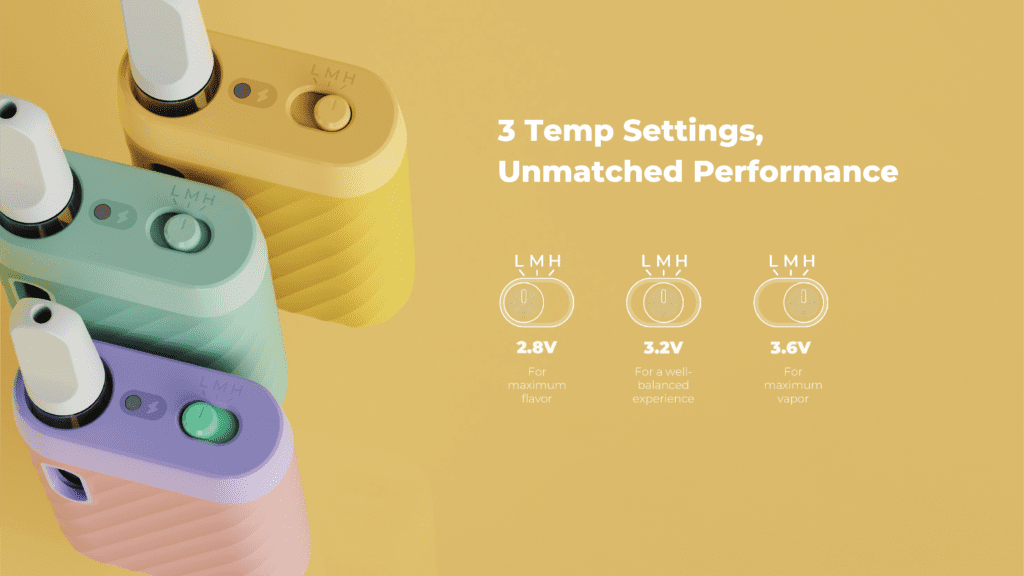 The Sandwave isn't just a vaping device; it's a ticket to an unparalleled vaping journey. With a user-friendly slide switch offering three temperature settings, it's designed to enhance both flavor and potency. Whether you're a flavor chaser, a cloud enthusiast, or someone who enjoys a balanced vaping experience, the Sandwave has got you covered. Choose from 2.8V for maximum flavor, 3.2V for a well-rounded experience, or 3.6V for maximum vapor. With Sandwave, every inhale is a new adventure.

COMFORT IN YOUR HAND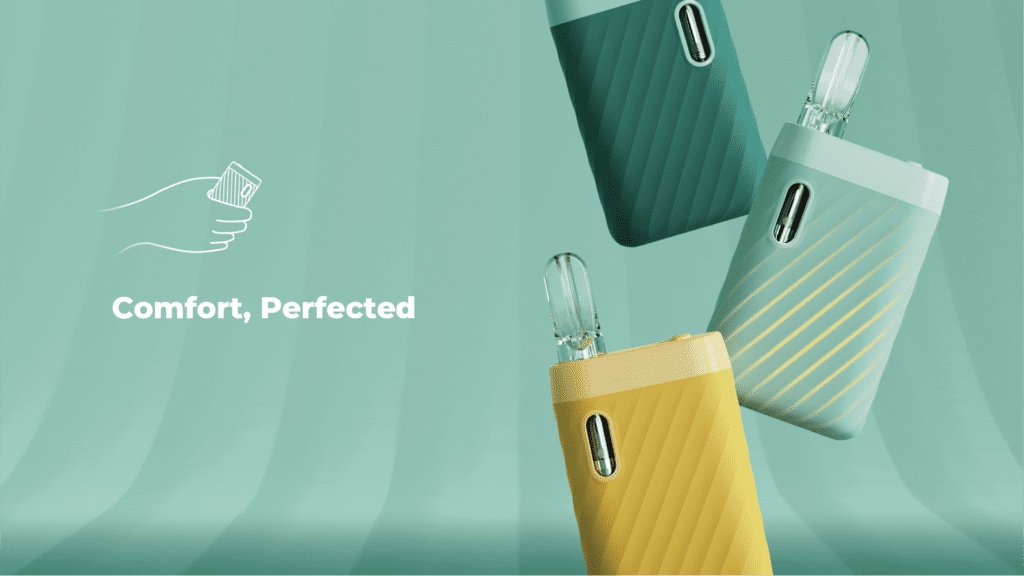 Say goodbye to awkward grips and hello to a seamless vaping experience. The Sandwave features a stimulating silicone wave grip and a compact body that fits perfectly in your hand. Its ergonomic design ensures a firm hold, turning every inhale into a moment of true bliss.

A PALETTE OF ELEGANCE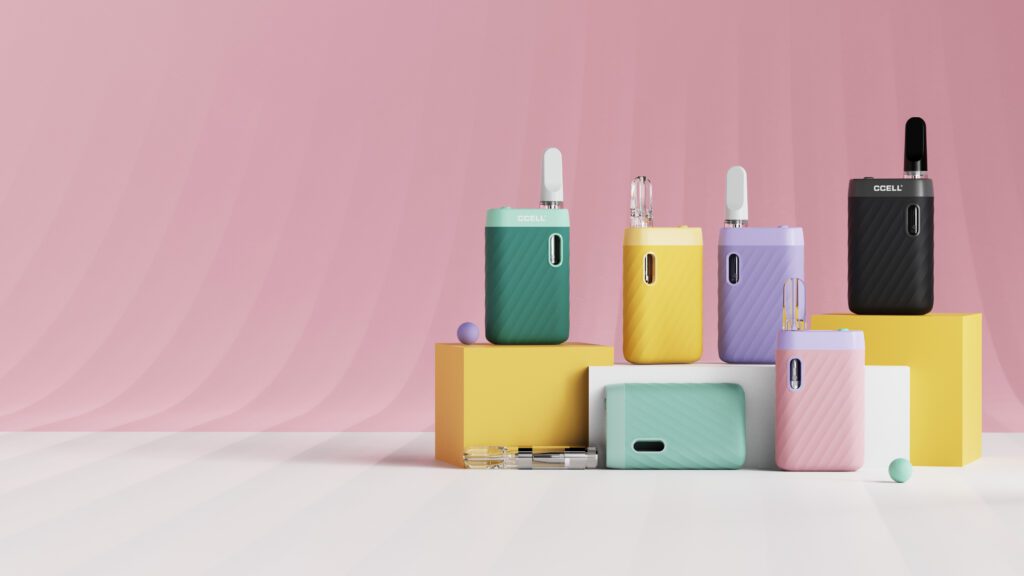 The Sandwave isn't just about performance and comfort; it's also a statement of style. Available in a range of captivating hues, from the timeless elegance of midnight black to the refreshing tones of mint green, marine green, tropical yellow, lavender, and coral pink, there's a Sandwave for every personality. Express your true colors with Sandwave!

EFFORTLESS VAPING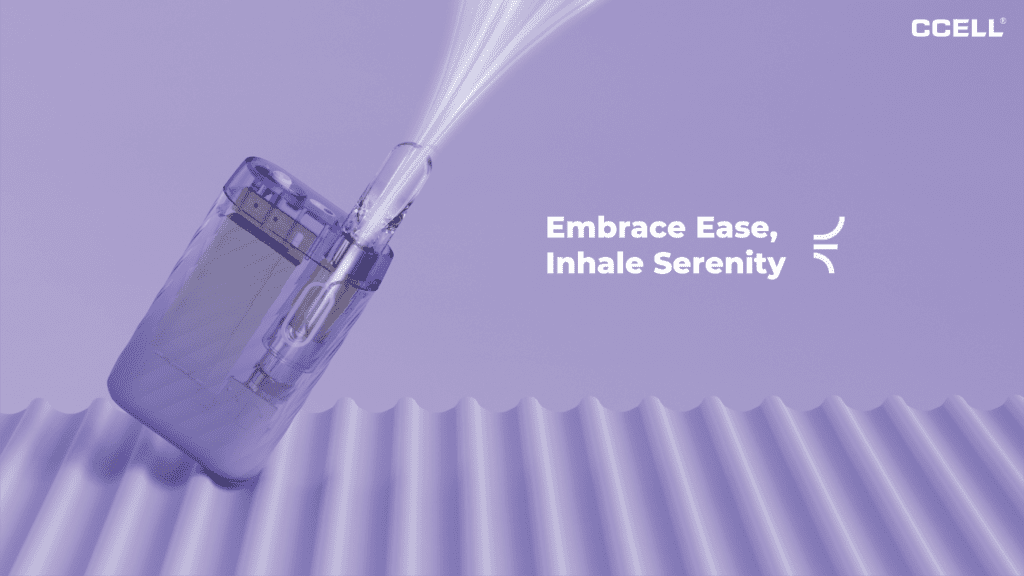 The Sandwave is all about making your vaping experience as effortless as possible. Thanks to its advanced draw-to-activate technology, there's no need for button taps. Just inhale, and the Sandwave instantly responds, transforming your favorite oil into rich, smooth vapor bursting with flavor!
CCELL SANDWAVE: WHEN STYLE MEETS POWER
The Sandwave is more than just a CCELL 510 battery; it's a revolution in the vaping world. It's a testament to CCELL's commitment to innovation, quality, and the needs of cannabis producers and processors. If you're a business owner looking for reliable vaping hardware or a consumer seeking a high-performing device, the Sandwave is a product worth considering.

For more information about the Sandwave and other CCELL 510 battery products, visit our website.

CCELL® is a technology brand and global innovator in the portable vaporizer space who revolutionized the industry by introducing the ceramic heating component. CCELL® was born in the headquarters of Shenzhen Smoore Technology Limited, which has more than 10 years of expertise in the vaporization industry. With advanced R&D resources, patented technologies, strong production capability and reliable quality control system, CCELL® has been recognized for its exceptional vaporizing technology and top-quality devices.
About Canna Brand Solutions
Canna Brand Solutions is an innovative custom packaging supplier and an official CCELL Distributor. We are a wholesale cartridge, battery, and packaging supplier, and more. Our passion to build lasting relationships with our partners motivates us to exceed your expectations, helping you grow your brand in this ever-evolving global industry.

With our deep experience in manufacturing and the cannabis industry, we offer adaptive custom packaging solutions, in-house design, and industry expertise to Cultivators, Extractors, Operators & Retailers.