The vaping industry has seen its fair share of innovations, but every once in a while, a product emerges that truly disrupts the status quo. Enter CCELL's newest brainchild, the Go Stik – a harmonious blend of portability, power, and impeccable style. Designed with licensed cannabis processors in mind, this 510 battery marvel is a testament to technology and functionality. But why all the fuss? Let's dive into the nuts and bolts of this game-changer.
CUSTOMIZATION IS KING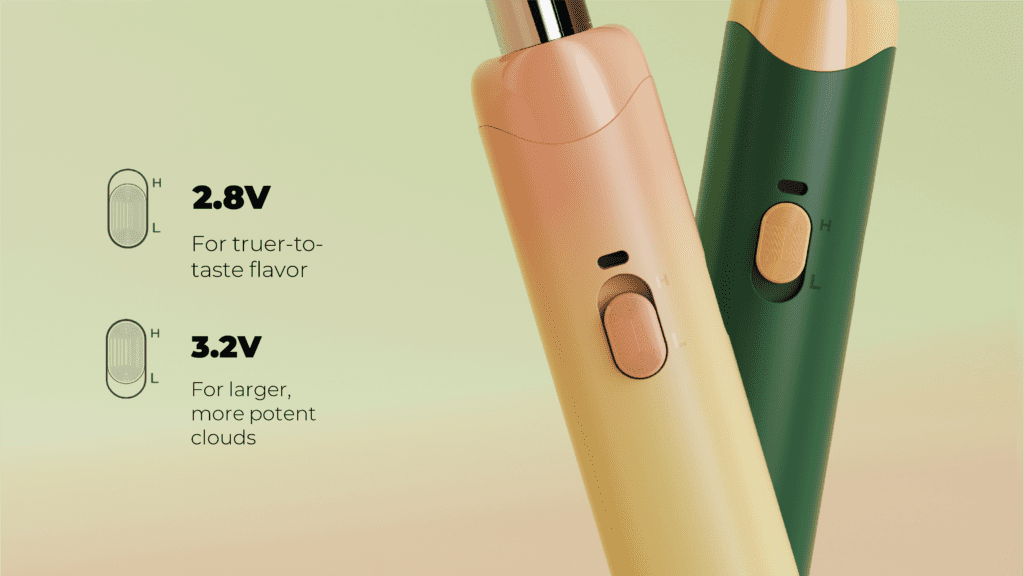 The Go Stik isn't just any battery; it's an experience. Realizing that one size doesn't fit all, CCELL brings you dual temperature settings. Whether you're catering to consumers who crave the authentic, nuanced notes of their favorite oil or those chasing potent, voluminous clouds, the Go Stik caters to both.
Flavor Mode (2.8V): Perfect for the connoisseur, this setting allows users to savor their oils' true essence, offering a truer-to-taste flavor.
Potency Mode (3.2V): For those who like it robust, switch to this mode. Expect a heartier punch with denser, more flavorful clouds.
SAFETY MEETS STYLE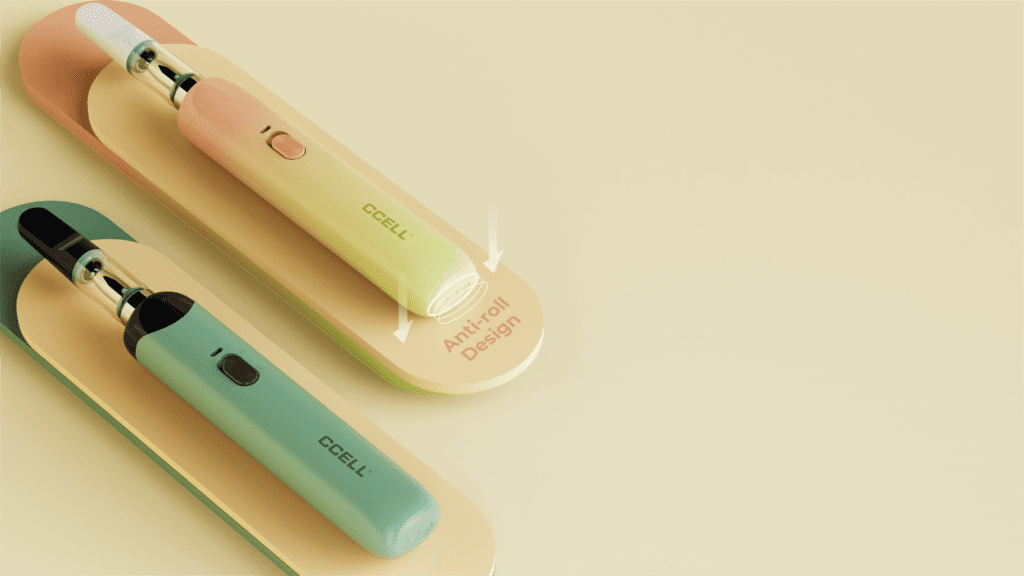 Ever had that mini heart-attack watching your vape roll perilously close to the edge of a table? Say goodbye to those moments. The Go Stik sports an anti-slip design, complete with an ergonomic shape and a matte finish. It doesn't just look chic – it stays put!
COMPATIBILITY? CHECK!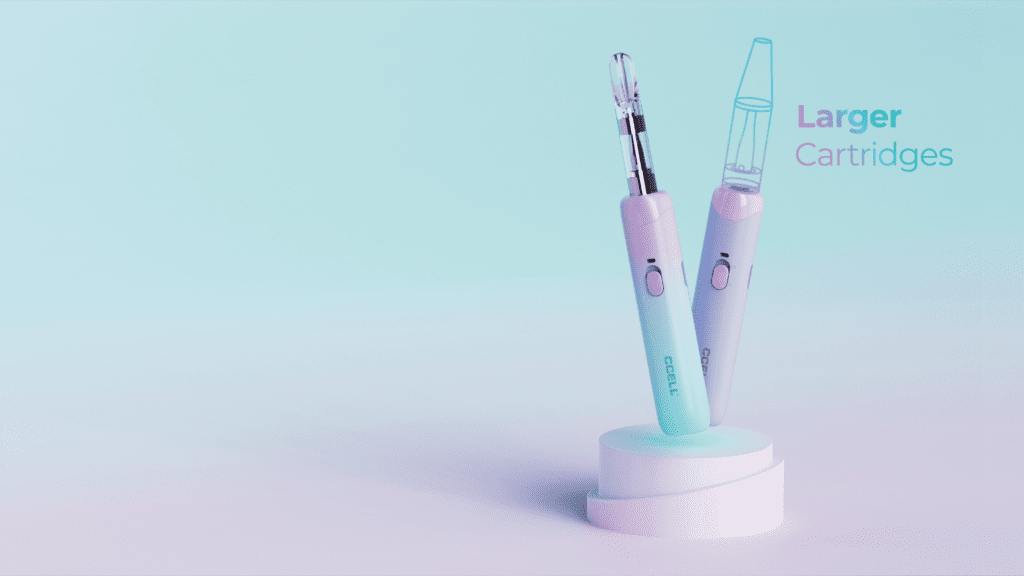 CCELL understands the diverse needs of the cannabis industry. The Go Stik has been masterfully crafted to be compatible with a spectrum of cartridge sizes. Big or small, whatever your cartridge preference, Go Stik is up to the task, ensuring a seamless blend of style and utility.
SIMPLICITY AT ITS BEST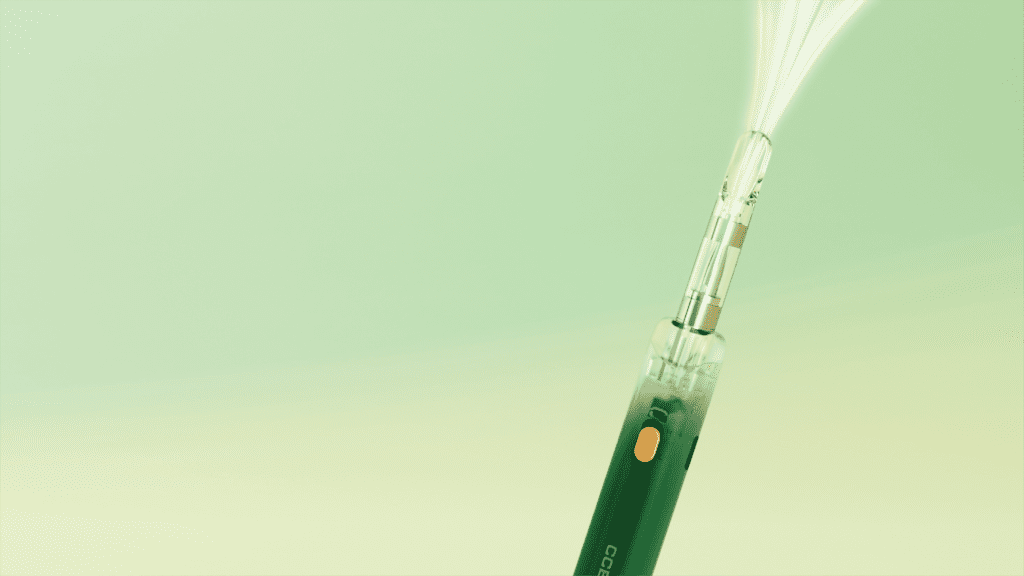 In the hustle and bustle of today's world, simplicity is a luxury. The Go Stik offers just that. With advanced draw-to-activate technology, there's no fumbling with buttons. Just inhale. The device responds instantaneously, producing rich, flavorful vapor. Elegance and efficiency, all in one.
DRESSED TO IMPRESS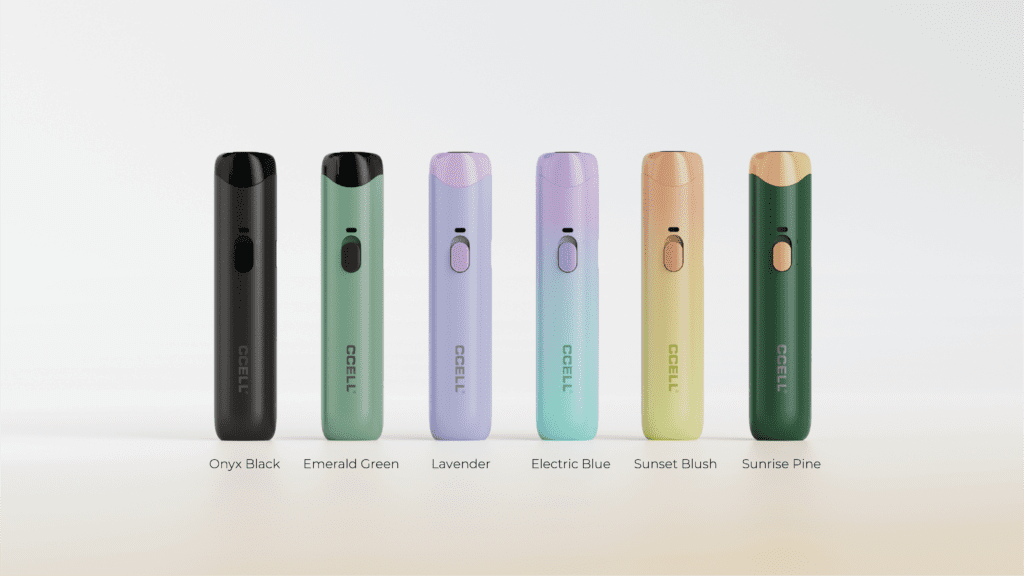 A device this good-looking deserves options. Whether you're a fan of the classic Onyx Black, the serene Sunrise Pine, the regal Emerald Green, the alluring Sunset Blush, the calming Lavender, or the vibrant Electric Blue – there's a Go Stik to match your brand's aesthetics.
TO SUM IT UP…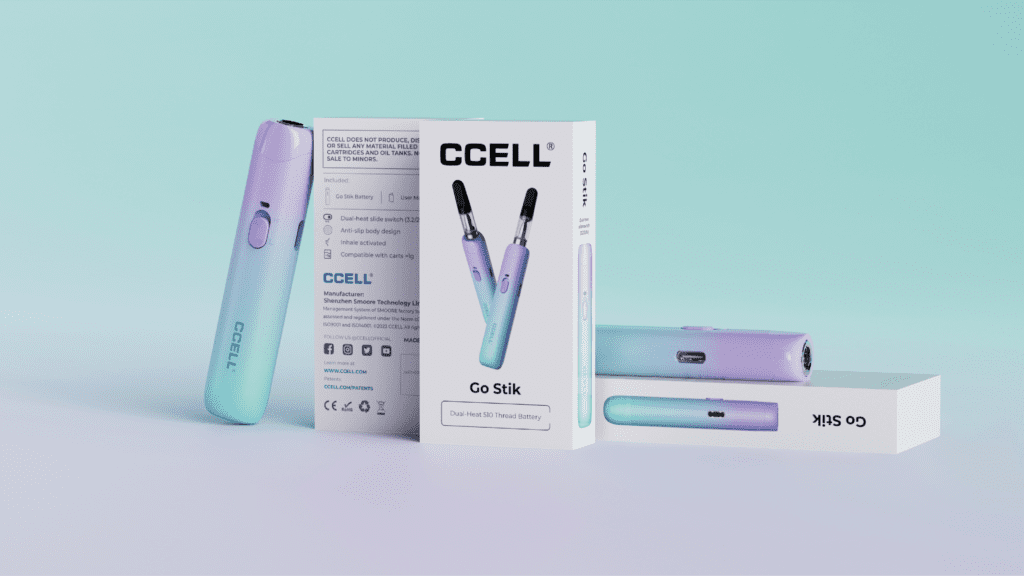 For cannabis processors seeking the ideal partner for their cartridges, the Go Stik is more than just a battery; it's a statement. CCELL's newest offering combines sophistication, functionality, and unparalleled user experience, promising to elevate any brand's offerings in the market.

Gear up for the future, and give your clientele the vaping experience they didn't know they were missing. The Go Stik is here, and it's set to redefine standards.

For more information about the CCELL Go Stik and other CCELL 510 battery products, visit our website.

About CCELL®

CCELL® is a technology brand and global innovator in the portable vaporizer space who revolutionized the industry by introducing the ceramic heating component. CCELL® was born in the headquarters of Shenzhen Smoore Technology Limited, which has more than 10 years of expertise in the vaporization industry. With advanced R&D resources, patented technologies, strong production capability and reliable quality control system, CCELL® has been recognized for its exceptional vaporizing technology and top-quality devices.
About Canna Brand Solutions
Canna Brand Solutions is an innovative custom packaging supplier and an official CCELL Distributor. We are a wholesale cartridge, battery, and packaging supplier, and more. Our passion to build lasting relationships with our partners motivates us to exceed your expectations, helping you grow your brand in this ever-evolving global industry.

With our deep experience in manufacturing and the cannabis industry, we offer adaptive custom packaging solutions, in-house design, and industry expertise to Cultivators, Extractors, Operators & Retailers.