Live resin or live rosin cartridges are widely known and popular among connoisseurs in the market today. According to the North American Vape Market report, in 2021, live resin vape sales have grown by 87% in the United States and a staggering 626% in Canada.
Why are they popular? How are they different than a typical distillate cartridge?
In an article written by our friends at Thompson Duke Industrial, operations manager Vlad Valme explains the increased popularity of live resin or live rosin and the intricacies of the process in filling live resin or live rosin cartridges.
You can read the full article here and here, or read our summary below.
THE RISING POPULARITY OF LIVE RESIN & LIVE ROSIN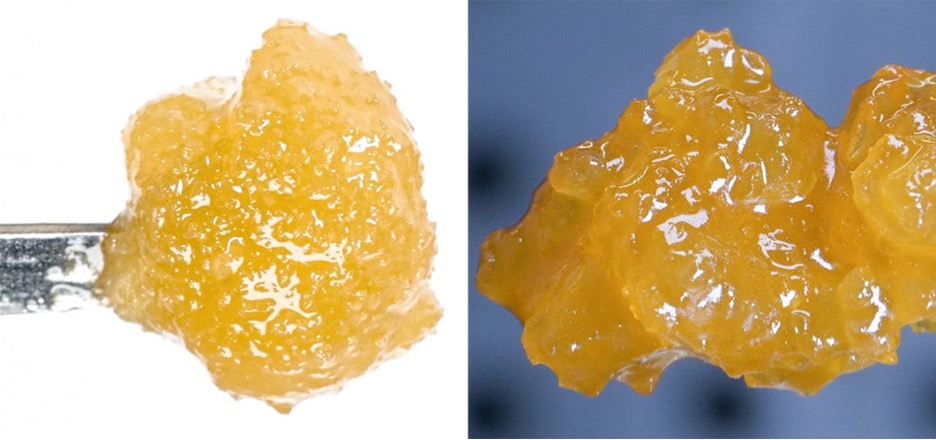 The reason why they are gaining increased attention and popularity are as follows:
They are more "pure"
They are less refined, so they contain more terpenes
They are more rare and significantly more expensive
The formulation does not include decarboxylation (decarbing), similar to waxes, hash rosins, RSOs and shatters
Dealing with resin or rosin is very different than dealing with distillate as one is translating the full complexity of the "live" plant with many inconsistencies. As the slightest manipulation can affect the integrity and quality of the products, each stage of the filling process must be meticulously maintained.
FILLING CARTRIDGES WITH LIVE RESIN OR ROSIN: AN INTRICATE BALANCING ACT
A typical filling process for distillate cartridges includes heating the oil up to 200 F, making the oil less viscous for easy and fast filling. However, for live resin or live rosin cartridges, each process must be precisely controlled to prevent damage the terpenes or degradation of the cannabinoid profile, affecting the terp content, flavor, and desired effect.
Live resin and rosins can be affected by two main factors:
High Temperature
Vacuum introduced in the filling machine dispense system
Therefore, producer or processors will have to depend on filling machines that allows high level of control, such as control over the dispensing system to mitigate any potential complexity that might damage the product quality.
"Processing solventless rosin, and achieving the consistency and viscosity needed to fill a cartridge, is a balancing act."
As solventless live resin or rosin is more fragile than a distillate, processors are advised with the following to prevent the risk of degrading the product and efficiently supply the market with the best products:
A reliable, repeatable, and automated process
Fit-for-purpose equipment that provide granular controls over each stage of the filling process
About Thompson Duke Industrial
Thompson Duke Industrial, LLC is an original equipment manufacturer and a member of the National Cannabis Industry Association. Our Portland, Oregon operation designs, manufactures and distributes a line of patented, cETLus Certified and GMP-ready filling machines specifically designed for filling cannabis oil vaporizer devices, alongside mouthpiece fastening machines and process performance and data reporting systems. With over 1,200 filling machines deployed in the cannabis industry, Thompson Duke Industrial is the leader in cannabis oil vaporizer device filling and capping equipment. The complete line of filling and capping machinery enables cannabis processors to be more successful by increasing accuracy, consistency, efficiency and overall throughput of vaporizer device fulfillment operations. Thompson Duke Industrial is a wholly owned subsidiary of Portland Engineering, Inc.
About Canna Brand Solutions
Canna Brand Solutions is an innovative custom packaging supplier and an official CCELL Distributor. We are a wholesale cartridge, battery, and packaging supplier, and more. Our passion to build lasting relationships with our partners motivates us to exceed your expectations, helping you grow your brand in this ever-evolving global industry.
With our deep experience in manufacturing and the cannabis industry, we offer adaptive custom packaging solutions, in-house design, and industry expertise to Cultivators, Extractors, Operators & Retailers.
Our partner's success is our commitment. When you partner with us, you partner with family.