Here is what we have known so far about New York cannabis market (Click here for our previous article about New York Cannabis):
New York State legalized recreational cannabis in March 2021, making it the 15th regulated recreational market in the US.
The legal sale of cannabis has been delayed due to legislative disagreements and the Covid-19 pandemic.
The state is projected to capture $1.2 billion by 2023 and $4.2 billion by 2027 if it adopts practices like those of Illinois, Colorado, Oregon, Arizona, and Massachusetts.
New York aims to promote social and economic equity by allocating half of the state's licenses to groups who have been disproportionately impacted by the policies of prohibition.
The Cannabis Control Board has already made amendments to the state's medical program, which will allow medical professionals to recommend medical cannabis for a broader list of medical conditions.
As the state of New York continues to move forward with its cannabis industry, the past year has seen some major milestones and exciting developments. Since the first recreational cannabis store opened in the state in 2022, the industry has been growing steadily and is expected to see even more progress in 2023. However, there are still some concerns on the impact legalization on social restoration, disparities in the market, and how illegal sales may hinder the growth of legal businesses.
HOW HAS NEW YORK GONE THROUGH ITS 2022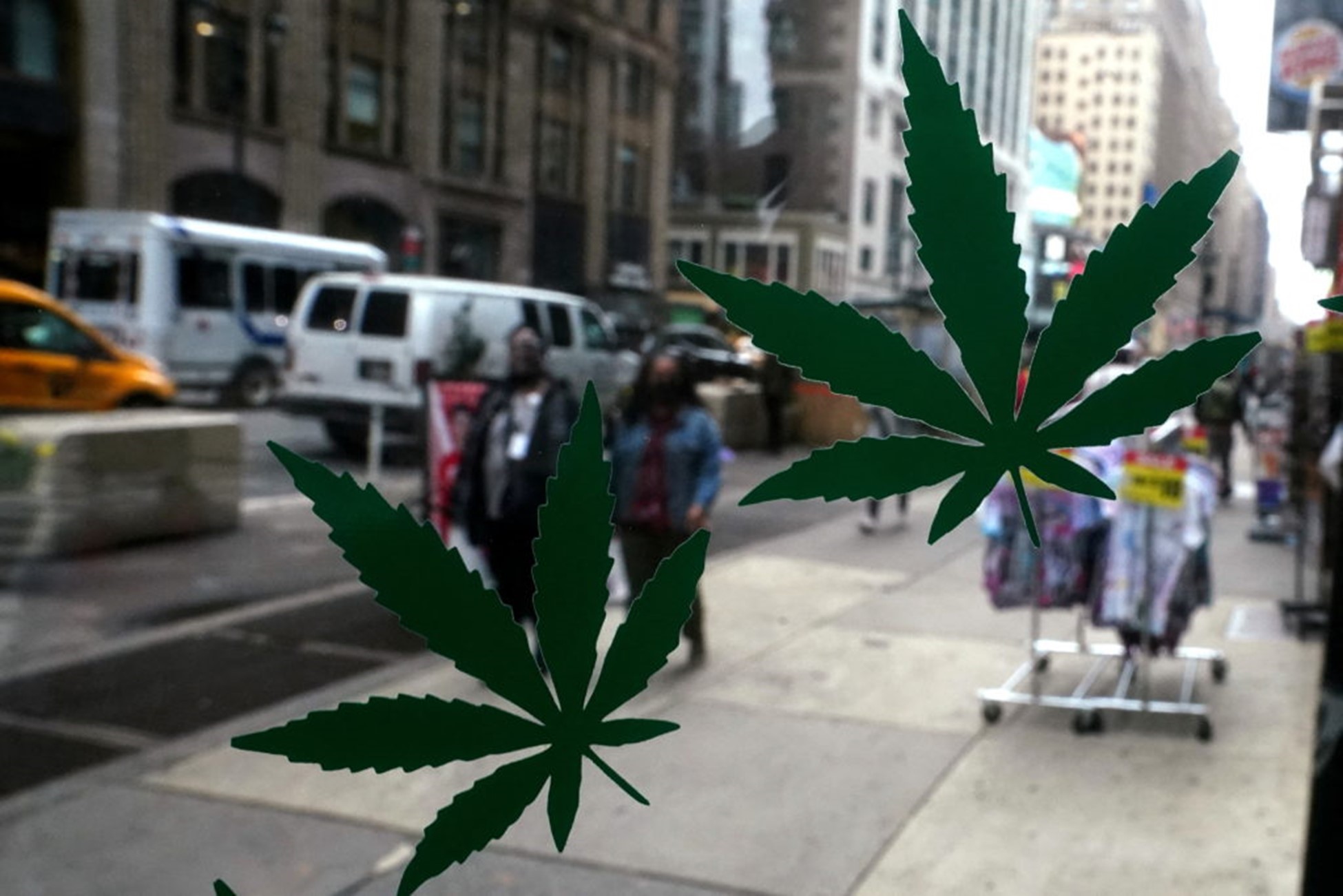 In 2022, the New York State Office of Cannabis Management (OCM) awarded licenses to just 36 recreational cannabis dispensaries across the state. The first three in New York City were The Housing Works Cannabis Co., Union Square Travel Agency, and Smacked. However, the OCM has recently announced that it has awarded an additional 99 recreational cannabis dispensary licenses across the state, with 53 of those planning to open up in the five boroughs of NYC.
According to the OCM, the criteria for obtaining a license requires each applicant to have either had a cannabis conviction or be a family member of someone who has, and have owned a profitable business. Nonprofits were eligible if they had a history of serving current or formerly incarcerated individuals, had at least one justice-involved board member, at least five full-time employees, and have operated a social enterprise that had net assets or profit for at least two years.
While the addition of these new licenses is an exciting step forward for the state's cannabis industry, there are still many challenges and concerns that need to be addressed. One of the biggest concerns is the issue of equity and ensuring that communities that have been disproportionately impacted by cannabis prohibition have meaningful opportunities to participate in the industry. The OCM has stated that they are working to establish a "robust and diverse supply chain" while also addressing issues of social equity.
THE ROLE OF SOCIAL RESTORATION IN LEGAL CANNABIS MARKET
New York has reserved the first licenses for "those most impacted by the enforcement of the prohibition of cannabis or non-profit organizations whose services include support for the formerly incarcerated." Housing Works, a non-profit that provides housing and healthcare to those living with HIV and AIDS, operates the first licensed dispensary for recreational marijuana in New York.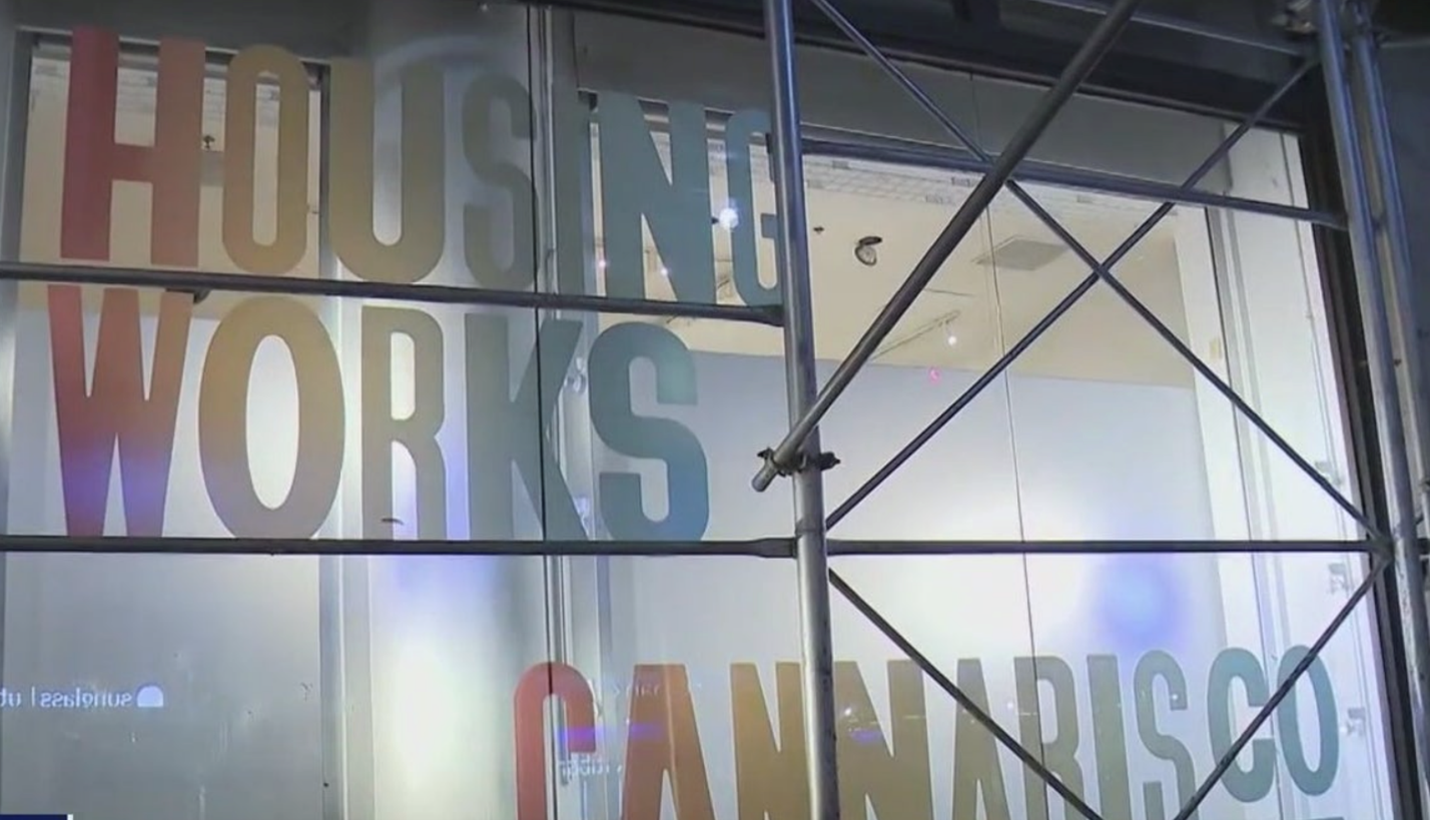 Housing Works is a nonprofit that supports formerly incarcerated New Yorkers and the nation's largest minority-controlled HIV/AIDS service organization.
This move to prioritize those affected by the criminalization of marijuana is the state's way of addressing the issue of racial disparities. The legalization of marijuana in New York in 2021 included expungement of past criminal marijuana convictions. Before the legalization of marijuana in 2021, Black and Hispanic residents made up 93% of marijuana arrests in New York City, despite only making up 52% of the population.
ILLEGAL SALES HINDER LEGAL BUSINESSES
While the legalization of marijuana is intended to promote social restoration, unlicensed, illegal shops are still scattered throughout New York City. Alyson Martin, founder of Cannabis Wire, stated that "Officials have calculated conservatively that there are 1,400 unlicensed shops in the five boroughs. I think that number is probably quite a bit higher."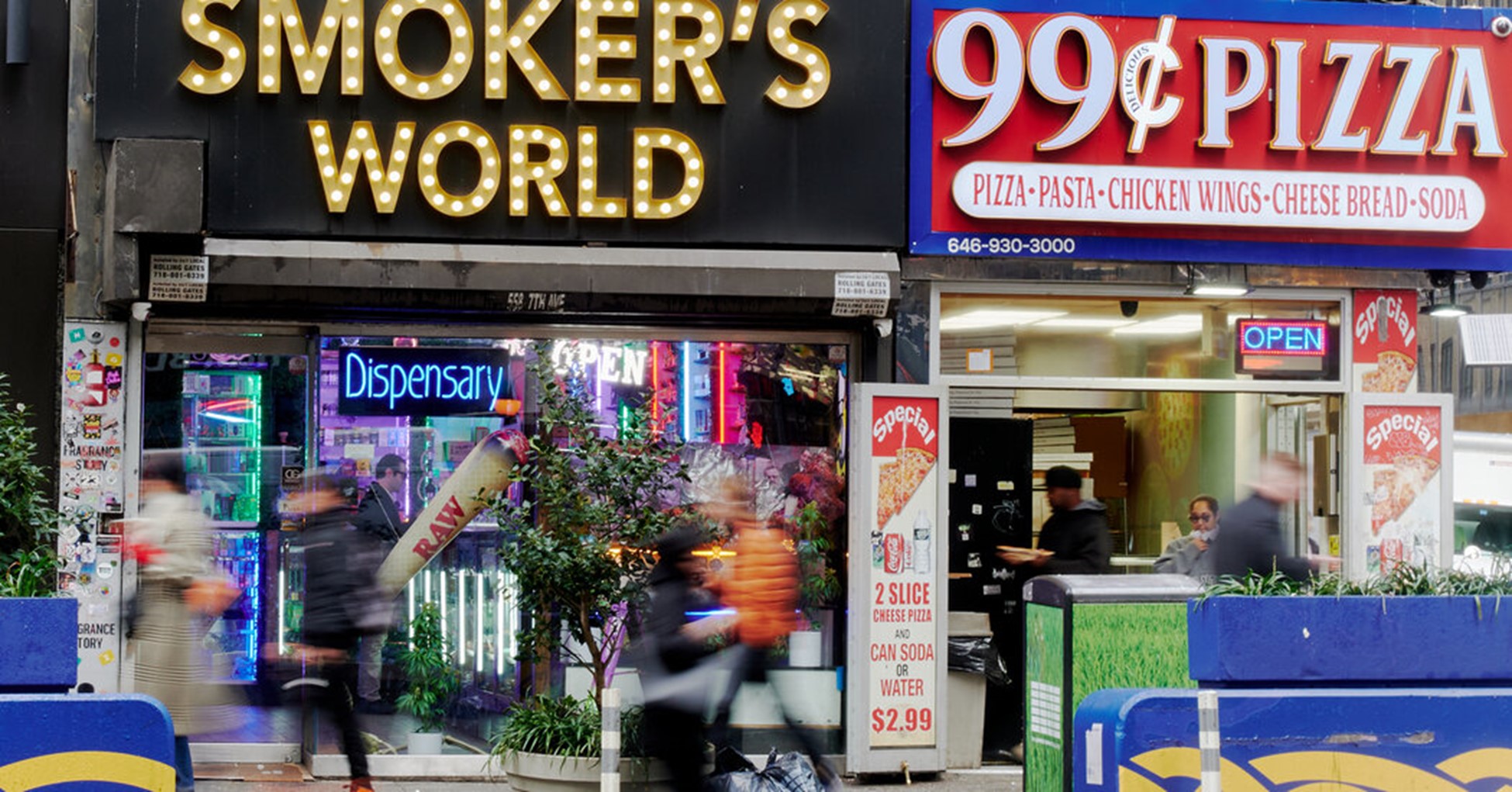 The COVID-19 pandemic caused many stores to close, leading to the sprouting up of illegal shops hoping to capitalize on the cannabis industry in America's largest city. Although illegal sellers are more easily accessible and offer cheaper cannabis, their products pose risks to the consumer's health and the legal industry. These illegal shops sell weed grown outside of the regulated market and may not follow New York state packaging laws, leading to some products being marketed to children.
DISPARITIES BETWEEN THE LEGAL AND ILLEGAL CANNABIS MARKET
Legal marijuana sold in New York must be grown in New York as federal law prohibits interstate commerce of marijuana. On the other hand, illegal weed operates outside of that system, and cannabis sold in New York is frequently grown in California due to the favorable growing conditions and well-established cultivators. Illegal weed grown in California skirts that state's environmental regulations for legal weed, as well as state labor laws. Illegal weed also avoids testing laws, leading to confusing or inaccurate dosage labels.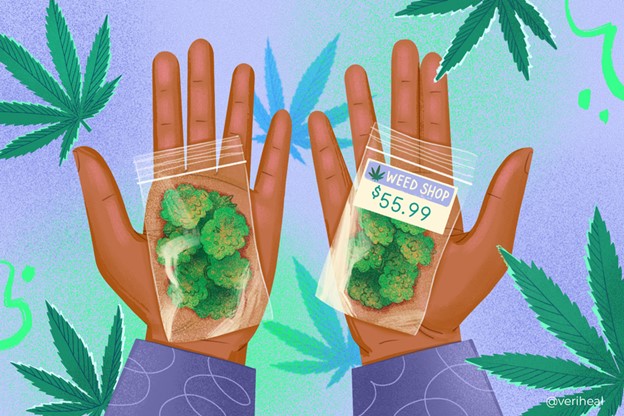 Researchers involved in a study commissioned in 2022 by the New York Medical Cannabis Industry Association purchased 40 products from illicit marketplaces across New York City and tested them at a third-party lab for THC levels and the presence of pesticides, E. coli, salmonella, and heavy metals. Their study found that 40% of the products purchased would have failed at least one of these tests given to legal cannabis products. Many did not have the THC levels advertised, and all would have failed to meet the state's standards for the legal marketplace.
CONCLUSION
Although the legalization of marijuana in New York is expected to promote social restoration, illegal sales may hinder the growth of legal businesses. As the state moves towards regulating the cannabis industry, there needs to be a concerted effort to ensure that illegal sales are minimized to protect consumers and the legal industry. Legalization should not come at the expense of the health and safety of the general public.
Canna Brand Solutions is an innovative custom packaging supplier and an official CCELL Distributor. We are a wholesale cartridge, battery, and packaging supplier, and more. Our passion to build lasting relationships with our partners motivates us to exceed your expectations, helping you grow your brand in this ever-evolving global industry. With our deep experience in manufacturing and the cannabis industry, we offer adaptive custom packaging solutions, in-house design, and industry expertise to Cultivators, Extractors, Operators & Retailers.