More adult-use legalization is on 2022's ballot, with voters in five states could influence public policy with their respective measures
November 8th marks the date for America's midterm elections. On top of determining the balance of power in Congress, voters could make recreational legalization a reality in these five states: Arkansas, Maryland, Missouri, North Dakota, and South Dakota. Initially, Oklahoma was sixth but got pushed to later date.
Arkansas – On, off, and then back again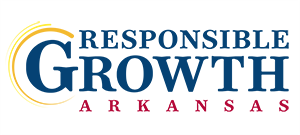 The measure would:
Legalize possession for adults 21 and up
Establish a licensed program for commercial cultivation and retail
Require the Alcoholic Beverage Control (ABC) Division to regulate
Implement a 10% tax on sales
Introduce additional 12 cultivation (250 plant limit) and 40 retail licenses through a lottery system
Allow existing medical operators to double its existing retail footprint (no more than 18 per ownership)
Unfortunately, the proposed measure does not allow home cultivation nor include criminal record expungements and social equity opportunities.
Maryland – Setting a state-legal program in motion

On November's ballot, Maryland voters will be asked on Question 4, or the Marijuana Legalization Amendment (HB 1). The ballot measure was the result of state's lawmakers approving a referendum to legalize recreational use. Maryland General Assembly also passed a complimentary legislation, HB 837, which sets the possession limits and facilitates the automatic review and expungement of past criminal records.
Once approved by voters, the referendum will take effect on July 1st, 2023 and would:
Allow adults to possess up to 1.5 ounce of flower, 12 grams of concentrates, 750 milligrams of delta-9 or two plants
Subject possession between 1.5 ounce and 2.5 ounce to civil fines, while possession of greater quantities to existing criminal penalties
However, lawmakers will still need more time and legislations to establish the rules and regulations governing the marketplace.
Missouri – Citizens' initiative is a go
Advocacy group Legal Missouri 2022 sponsored a citizen initiative named Amendment 3. The initiative that would allow adult-use legalization received certification from the Secretary of State on August 9th. The initiative was met with pushback in a form of a lawsuit in August 19th to remove the measure from the state ballot, but was then denied by Missouri's Supreme Court.
The measure would:
Allow adults 21 and older to possess, purchase, consume and cultivate
Expunge criminal records of individuals with non-violent cannabis related offenses
Implement 6% sales tax to fund the expungement process, criminal justice reforms, substance misuse treatment, and veteran services
Establish a lottery system to award licenses distributed equally to congressional districts
Introduce a new category of licenses for small businesses
Add a minimum of 144 licensed facilities to the existing 393 medical businesses
North Dakota – Say "Yes" on 2!
New Approach North Dakota is spearheading the ballot Initiative, Measure 2 or "Yes on 2" to be put before voters on legalizing adult-use and sales. The referendum, titled "Initiated Statutory Measure No. 1," was certified by North Dakota's Secretary of State on August 15th and will be the only voter initiative to appear on the statewide ballot for 2022. The ballot proposal is largely based on House Bill 1420 that was passed by the North Dakota House in 2021 but defeated in the Senate.
This measure would:
Legalize possession up to 1 ounce of flower, 4 grams of concentrate or 500 milligrams of THC in infused products, and also allow personal cultivation of up to three plants
Establish a licensed industry for cultivation, processing, retail, and testing labs (by Oct 1, 2023)
Give out licenses for 7 cultivation facilities and 18 retailers
Set up state-approved testing labs and tracing system from seed-to-sale
South Dakota – Just legalizing it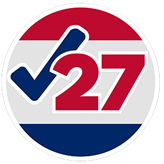 This will be the second consecutive election which voters will decide on the legalization of adult use. During the first election in 2020, voters had passed an adult-use legalization (Amendment A) but was overturned by the start Supreme Court in February 2022. Advocacy group South Dakotan for Better Marijuana Laws (SBDML) submitted Initiated Measure 27 as a second attempt. The petition secured the necessary numbers of signatures to place the measure on the November ballot and certified on May 25th.
The measure includes:
A provision to allow individuals to possess 1 ounce of flower or 8 grams of concentrate, and cultivate up to three plants (Only in jurisdictions with no licensed retail store)
Initiative Measure 27, however, only prioritizes legalization. It does not aim to establish a regulatory framework for commercial cultivation or retail program. There is no mention of a regulatory body, licensing, or taxation parameters in the ballot proposal. The initiative also skips on expungement, restorative justice, or social equity measures.
Couldn't make it: Oklahoma
Oklahomans for Sensible Marijuana Laws (OSML) succeeded in submitting the signatures required to put State Question 820 on the November 2022 ballot. However, slow signature count and bureaucratic delays resulted the ballot initiative to be hindered. Although Oklahoma Supreme Court had rejected challenges to the signatures, the court ruled that SQ820 will not be in the November 2022 ballot but instead will be voted on the following year or November 2024 at the latest.  
About Canna Brand Solutions
Canna Brand Solutions is an innovative custom packaging supplier and an official CCELL Distributor. We are a wholesale cartridge, battery, and packaging supplier, and more. Our passion to build lasting relationships with our partners motivates us to exceed your expectations, helping you grow your brand in this ever-evolving global industry.
With our deep experience in manufacturing and the cannabis industry, we offer adaptive custom packaging solutions, in-house design, and industry expertise to Cultivators, Extractors, Operators & Retailers.