It has been eight years since decriminalization and four years since medical legalization took place at the Show-Me State. On November 8, 2022, Missouri voters will choose if they want to legalize adult-use of recreational cannabis.
Since Missouri's first medical dispensaries opened their doors in 2020, retail sales growth has been steady. However, high taxes and high regulation are holding back profits. Many owners and product manufacturers are banking on the approval of recreational use to further push their businesses into the black.
History of Cannabis in Missouri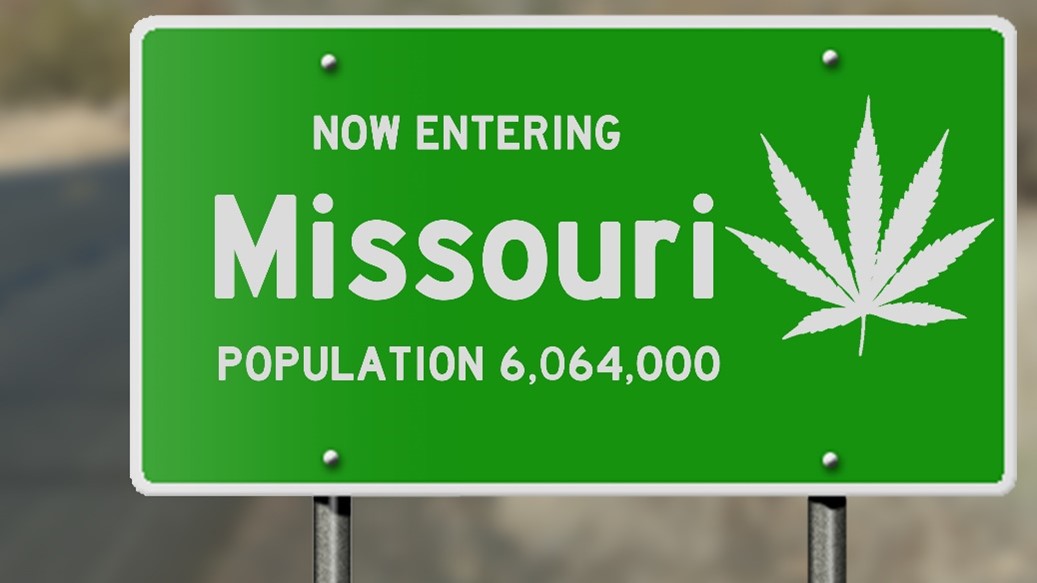 In the 50's and 70's, Missouri was one of the largest producers of industrial hemp in the United States before federal law enacted the Controlled Substance Act to prohibit growing. Another factor was the 1937 Marijuana Tax Act, reducing hemp production due to taxation and licensing to grow.
Here is a brief timeline of Missouri's cannabis reformation through the decade:
2014 – Missouri passed HB 2238 with Governor Jay Nixon signed the Missouri Medical Marijuana Bill into law. This law has created a legal right for patients to use CBD oil to treat persistent seizures (no more than 0.3% THC).
Lawmakers also enacted SB 491, a decriminalization legalization that reduce penalties for up to 10 grams of possession. A first offense is punishable as a class D misdemeanor infraction and a fine of $250 to $1,000 with no jail time
2015 – Missouri's Department of Agriculture issued licenses to two non-profit organizations to grow cannabis oil for sale in 2016.
2018 – Missouri voters approved with 66% of Amendment 2 to legalize medical use. The measure allows qualified patients to grow up to six plants and purchase an amount qualified by regulators. A 4% tax rate on medical sales. Proceeds to serve as services for military veterans.
2020 – First licensed sales of medical cannabis occurred on October 17. 192 licensed dispensaries were available at the time.
2022 – Advocacy group Legal Missouri 2022 sponsored a citizen-led ballot question known as Amendment 3 to put adult-use legalization before the voters
Missouri Medical Market – Banking on recreational market for profitability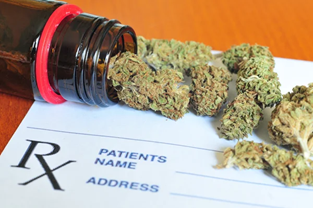 The Show-Me State's medical program exceeded expectations in terms of revenue after its first sales in 2020. As of December 2021, sales have topped the $200 million mark. According to The Missouri Department of Health and Senior Services (MDHSS), 158,169 patients are active in the state's medical program, along with 3,283 caregivers. MDHSS have granted licenses to nearly 200 dispensaries, 89 manufacturing facilities, and 62 cultivation sites thus far. As required by the state to collect fees and taxes from facilities and patients to go toward the Missouri Veterans Commission, more than $2.1 million was made as the first transfer in September 2021.
By 2022, according to industry publication Greenway Magazine, there are more than 200,000 Missourians hold a medical card, which is more than 3% of the state's population. The purchase from September 2022 alone was $34.33 million. Based on a report by ResearchAndMarkets.com, the Missouri medical cannabis market size is expected to reach USD 2.02 billion by 2030 and is expected to expand at a CAGR of 22.7% from 2022 to 2030.
While the state's industry is growing rapidly, high taxes and strict regulation are holding back profitability. One of the biggest financial challenges comes from tax laws. The cannabis industry could not take business deductions for anything from depreciation to employee benefits to fixtures. Between federal and state taxes, Missouri's cannabis industry is taxed at about 46%. To be put into the black, retail owners and producers are hoping for the approval of recreational adult-use market in November for a lower tax rate and larger buying crowd.
Amendment 3 – Show-Me the future of cannabis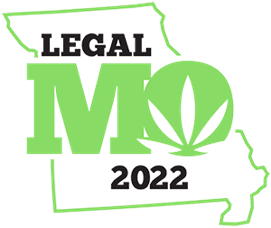 The Missouri Secretary of State Office announced in mid-August 2022 that Amendment 3, which proposes the legalization of recreational cannabis use and expungement of some cannabis related crimes, will be on the state ballot on November 8th.
The constitutional amendment would:
Remove state prohibitions on personal use for adults over the age of 21;
Require a registration card for personal cultivation with prescribed limits;
Allow certain marijuana-related non-violent offenses to petition for release from incarceration or parole and probation and have records cleared;
Establish a lottery selection process to award licenses and certificates;
Issue equally distributed licenses to each congressional district; and
Impose a 6% tax on the retail price of marijuana to benefit various programs
If voters pass Amendment 3, the state will also create a new licensing category reserved for small businesses. This will add a minimum of 144 licensed facilities to the existing 378. This new category would also allow operators to both cultivate and manufacture.
According to BDSA 2022 Market Forecast, the potential of the current market in Missouri is projected with $360 million in annual sales. The total sales for Missouri in 2022 are just over $178 million so far – not far off from the projection. With adult-use recreational consumers being included in the picture, the figure would jump to a staggering $650 million.
About Canna Brand Solutions
Canna Brand Solutions is an innovative custom packaging supplier and an official CCELL Distributor. We are a wholesale cartridge, battery, and packaging supplier, and more. Our passion to build lasting relationships with our partners motivates us to exceed your expectations, helping you grow your brand in this ever-evolving global industry.
With our deep experience in manufacturing and the cannabis industry, we offer adaptive custom packaging solutions, in-house design, and industry expertise to Cultivators, Extractors, Operators & Retailers.
* Canna Brand Solutions is a member of MoCannTrade
About MoCannTrade
MoCannTrade is an association of business owners, professionals, practitioners & patients proactively working together to build a successful, safe, compliant medical cannabis industry. By joining our collective knowledge and experience with the best practices and expertise of other cannabis-legal states, we'll safeguard stakeholders and streamline industry participation. To learn more about membership, visit www.mocanntrade.org