The advent of single-use options in the market has been taking over the industry in 2022. Almost all processors have a disposable line of vape products on retail or is already planning to. CCELL has taken note on such market demand and hence, has released two new CCELL single-use disposables: One with a larger volume capacity; Another even more ergonomically-compact.
CCELL RIDGE– 2.0 VOLUME, 2.0 DESIGN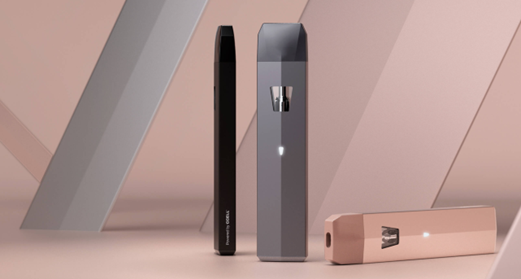 The CCELL Ridge is CCELL's answer to the market's demand for a larger volume capacity single-use disposable. The 2ml oil tank with a large viewing window is perfect for those who demands for a longer haul of usage. Also, the Ridge comes with CCELL's proprietary ceramic heating element. This is to ensure the device efficiently consumes quality oil to the very last drop.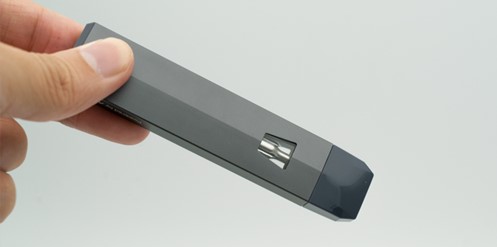 The device comes with a full metal body and an axis structural design that is impact resistant, enhancing the device's durability. The CCELL Ridge has a rechargeable battery and micro-USB port to cater for the larger volume capacity. This all-in-one disposable comes with three color options: Rose Gold, Black and Space Grey.
Customizations are available:
Injection molding option for the mouthpiece
Silkscreen printing, laser engraving, anodizing, and coating for the battery casing.
CCELL SIMA – ALL-ROUND SMOOTHNESS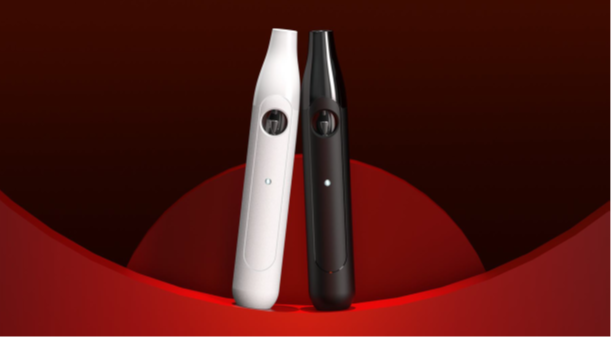 CCELL Sima is CCELL's latest approach in ergonomic design for single-use disposables. A seamless integration between the mouthpiece and body, Sima comes in a cylindrical body for a comfortable grip-feel. The CCELL Sima has a flat base for users to decide whether to lay the device flat down or let it stand upright.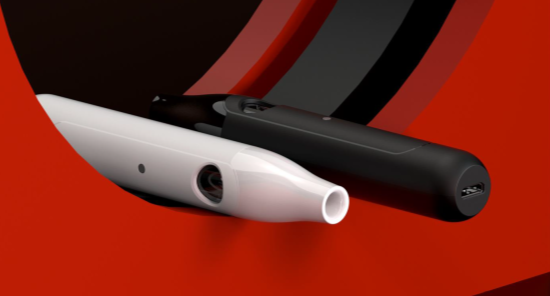 CCELL has given much thought into the Sima's mouthpiece by widening its opening. The 0.9mm wide opening decreases the air pressure and prevents clogging when inhaling, which provides a condensate-free, and cleaner flavor. A large air-flow passage ensures vapors are mellowed-out for a smoother vaping experience. Like CCELL Ridge, the CCELL Sima has a micro-USB charging port to extend the power usage of the device.
For branding purposes, the CCELL Sima is available for customization:
The mouthpiece is available for a custom injection molding.
The battery casing is available for custom injection molding, silkscreen printing, laser engraving and UV printing.
CCELL® SINGLE-USE DISPOSABLES
CCELL Single-use Disposables are the best standard for quality and performance in the disposables market. Perfect for casual users and for those who crave an occasional puff on the go. CCELL disposables assures usage discretion: Sleek in design with buttonless inhale-activation function . Now available in rechargeable options.
Check out our website for more details on CCELL disposables
About CCELL®
CCELL® is a technology brand and global innovator in the portable vaporizer space who revolutionized the industry by introducing the ceramic heating component. CCELL® was born in the headquarters of Shenzhen Smoore Technology Limited, which has more than 10 years of expertise in the vaporization industry. With advanced R&D resources, patented technologies, strong production capability and reliable quality control system, CCELL® has been recognized for its exceptional vaporizing technology and top-quality devices.
About Canna Brand Solutions
Canna Brand Solutions is an innovative custom packaging supplier and an official CCELL Distributor. We are a wholesale cartridge, battery, and packaging supplier, and more. Our passion to build lasting relationships with our partners motivates us to exceed your expectations, helping you grow your brand in this ever-evolving global industry.
With our deep experience in manufacturing and the cannabis industry, we offer adaptive custom packaging solutions, in-house design, and industry expertise to Cultivators, Extractors, Operators & Retailers.