CCELL has recently filed a complaint to the International Trade Commission (ITC) on the trademark and patent infringement of 38 vape companies.
On November 4, 2021, CCELL filed a complaint with the US International Trade Commission (USITC), seeking the 38 companies listed in the court filing to cease the imports of vaping products sold in the market on the basis that these businesses are copying CCELL's four patented inventions for vape hardware and passing them off as CCELL vaping products.
According to the complaint, the alleged companies are violating Section 337 of the Tariff Act 1930. While the claims are still under investigation, CCELL is requesting the ITC to issue a permanent cease-and-desist order, as well as a limited exclusion order to create a safe supply chain for vape products.
WHAT IS THE US INTERNATIONAL TRADE COMMISSION?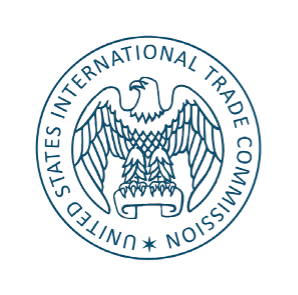 The United States' International Trade Commission (ITC) is an independent and quasi-judicial federal agency that handles a range of trade-related matters. The main functions of ITC are to investigate and make determinations in proceedings involving imports alleged to injure a domestic industry or violate US intellectual property rights.
Of its many responsibilities, the ITC adjudicates cases involving product imports that allegedly infringe intellectual property rights under its Section 337 of the Tariffs Act of 1930, also known as Section 337 investigations.
As global trade business continues to grow, more and more infringing products find their way into the US markets. This proves to be difficult for intellectual property owners to stop infringing products from selling in the country. The ITC is a desirable forum and offers intellectual property owners a great platform to fight against imported infringing products.
WHAT IS SECTION 337 OF THE TARIFF ACT OF 1930?
According to the USITC website on Section 337 of the Tariff Act 1930 – Investigations of Unfair Practices in Import Trade, "Under section 337, the USITC determines whether there is unfair competition in the importation of products into, or their subsequent sale in, the United States. Section 337 declares the infringement of a U.S. patent, copyright, registered trademark, or mask work to be an unlawful practice in import trade."
According to an introductory article by JD Supra on USITC & Section 337 Investigations, most Section 337 investigations include claims of patent infringement, but it can also include trademark and copyright infringement, trade secret misappropriation, violation of antitrust laws, and false advertising and false designation of origin. The ITC can conduct the investigations both by its own initiative and through filings made by companies and individuals.
An administrative law judge will preside over all hearings and motions of these investigations and then prepares an initial determination setting out the rulings. The initial determination is subject to review by the Commissioners, which may adopt, modify, or reverse it. If the Commission declines to review the initial determination, it becomes the final determination. Otherwise, the Commission can review any issue in the investigation and affirm or reverse the administrative law judge's decision or remand it for further consideration. The final determination issued by the Commission do not take effect immediately and is subject to disapproval by the President, although presidential disapproval is rare. If the President does not specifically disapprove the ITC's decision within the sixty-day review period, the decision becomes effective. Parties who are adversely affected by the decision can then appeal it to the US Court of Appeals for the Federal Circuit.
SECTION 337 INVESTIGATION: A TIMELINE
An article by JD Supra, an online repository and trusted source of legal intelligence on professional and personal matters, has chronologically summarized a typical Section 337 investigation schedule: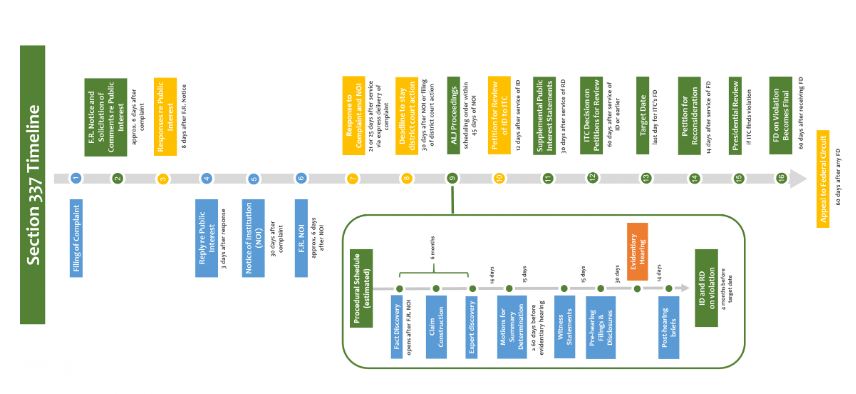 According to the article, if instituted, the Section 337 investigation will take about one year before the ITC makes its final determination on whether violation exists and warrants relief.
CCELL'S USTIC COMPLAINT: IT DID NOT COME AS A SURPRISE
This has been an issue plaguing the market in recent years: Several opportunistic vape manufacturers, importers and retailers have been selling their products and passing them off as an "authentic CCELL hardware". By misusing the consumers' trust in CCELL's assurance on safety and quality, it has led to a wide range of problems other than merely infringe upon CCELL's patent and trademark rights.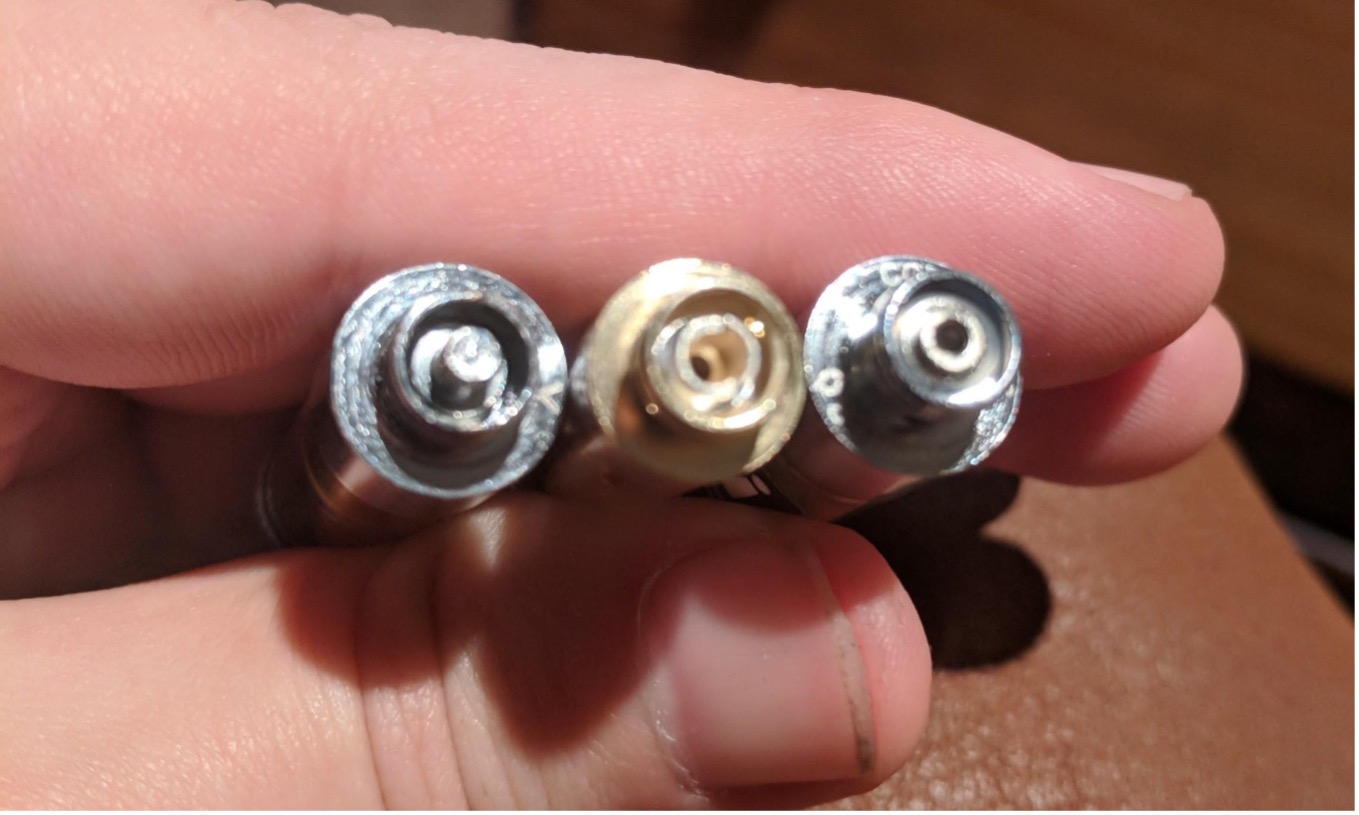 By putting consumers' health and safety at heart, CCELL proceeded to take legal action to stop the import and sales of these infringing products into the US market, at the same time, defending CCELL's intellectual property rights. With the complaint filed with the US ITC, CCELL aims to protect the industry, the market and the consumers from unregulated, low-quality products that do not meet CCELL's standards for excellence.
How can you ensure your CCELL products are authentic? Check out this article to verify your cartridge's authenticity.
About Canna Brand Solutions
Canna Brand Solutions is an innovative custom packaging supplier and an official CCELL Distributor. We are a wholesale cartridge, battery, and packaging supplier, and more. Our passion to build lasting relationships with our partners motivates us to exceed your expectations, helping you grow your brand in this ever-evolving global industry.
With our deep experience in manufacturing and the cannabis industry, we offer adaptive custom packaging solutions, in-house design, and industry expertise to Cultivators, Extractors, Operators & Retailers.