Arkansas voters have spoken: No adult-use cannabis market for the Natural State this year. Advocates promise an improved proposal in 2024 while Arkansas' medical market is expected to surpass its previous year total sales.
In this article, we will study the history of cannabis in Arkansas, the present and future of the state's medical industry, and what is next after the rejection of Issue 4.
Arkansas Cannabis History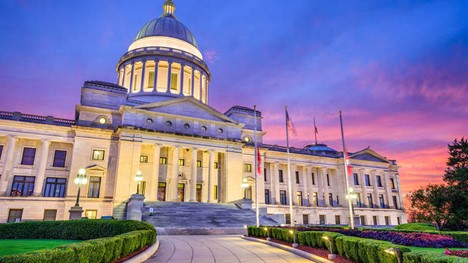 In 1923, Arkansas criminalized cannabis in 1923. Since then, recreational use is illegal in the Natural State. An attempt for medical legalization took place in 2012 with the Arkansas Medical Marijuana Act (Issue 5) qualified for voting. However, a vote of 48.6% to 51.4% defeated he act. The act would have allowed non-profit organizations to grow and sell medical cannabis and additionally permitted patients to cultivate a small number of plants.
A second attempt for medical legalization was realized in November 2016. Arkansas voters approved Issue 6, known as the Arkansas Medical Marijuana Amendment (AMMA) or Amendment 98. AMMA provided the creation of Arkansas' medical program. In 2017, the Arkansas legislature amended the voter-approved law. The state implemented rules and regulations for the registration, testing and labeling, as well as the oversight of medical cannabis cultivation facilities and dispensaries.
The first medical dispensary in the state did not open until May 2019 in Hot Springs. The dispensary was one of the 32 retail licenses along with 5 cultivators. 2020 saw the state issued the eighth and final cultivation license authorized by the 2016 constitutional amendment. To date, there are 38 dispensaries operating in Arkansas.
In November 2022, Arkansas, for the first time ever, initiated a constitutional measure to legalize adult-use appeared on the ballot. Issue 4, also known as the Marijuana Legalization initiative, was initially blocked by the Board of Election Commissioners but was ruled out valid by the Supreme Court of Arkansas. However, Issue 4 was defeated by a 56.3% – 43.7% margin.
Issue 4 rejected – A blessing in disguise?
The Natural State was one of the five in the November 2022 ballot on adult-use legalization. However, only Missouri and Maryland voters approved the ballot. According to news reports, the Arkansas Adult Use Cannabis Amendment failed due to an unlikely coalition of political and religious conservatives as well as progressive cannabis advocates.
Initiative backers, including Responsible Growth Arkansas, noted that the measure could raise as much as $460 million in tax revenue over the next 5 years. 10% of the said revenue would have been for research and law enforcement.
The ballot measure struggled to find influential backers. Partly because it limited the recreational market primarily to existing medical marijuana retailers (Arkansas existing licensed medical dispensaries would have gained access to the adult-use market and received additional retail license). The measure also has some restrictions:
No home growing allowance
No past marijuana offenses expungements
No social equity provisions
Arkansas would have the strictest recreational law if Issue 4 gone through. National policy experts commented that a combination of the license cap, prohibition on residential cultivation and one-ounce possession limit would make the amendment the most strictly regulated to date.
Arkansas Medical market still going on strong
Despite an unsuccessful attempt on adult-use legalization, The Natural State is still on track on setting a new medical sales record for 2022. According to the Arkansas Department of Finance and Administration, medical sales recorded $23.4 million in October. In September, the state reported $23.9 million in medical sales. This proves that the medical market is in line with the state's projection of an average $23 million monthly sales.
Currently, there are 38 licensed medical dispensaries in Arkansas with 90.148 patients enrolled in the state's medical program. Since medical sales began in 2019, the state had the highest sales in 2021 at $264.9 million. The first ten months of 2022 have recorded $228.4 million in sales. Sales for 2022 should reach $275 million if sales remain consistent in November and December 2022.
Arkansas state tax revenue from medical cannabis totaled $2.9 million in 2019, $21.2 million in 202, $33.1 million in 2021 and $25.75 million up to October 2022. Overall, state tax revenue since 2019 has generated $82.95.
Trying for legalization (again) for 2024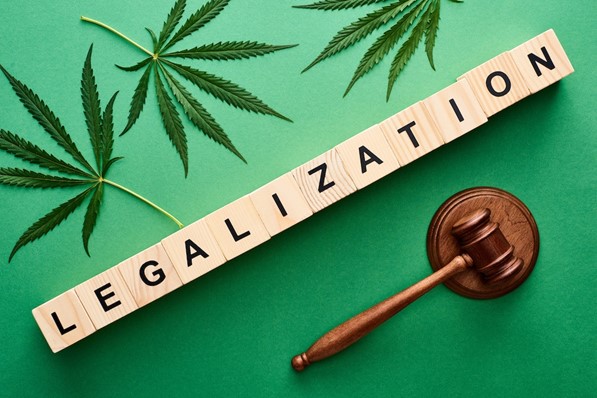 It will not come as a surprise that a second attempt on adult-use legalization is expected for 2024. Responsible Growth Arkansas, Issue 4 official sponsor, hinted that the group could bring another amendment to voters in two years.
Executive Director for Arkansans for Cannabis Reform Melissa Fults, who campaigned against Issue 4, plans to help lead a 2024 initiative effort. She plans to address Issue 4's shortcomings in the 2024 offering: To include expungement and home grow. Fults intends to partner with the attorney who drafted the Arkansas' medical marijuana amendment in 2016 on an improved 2024 proposal.
Among the measures that did not pass the November 2022 ballot was Issue 2. Issue 2 would change the percentage of voters saying "yes" to approve citizen-initiated issues. The state usually needs 50% votes for a bill to pass with a simple majority. However, if Issue 2 were to pass, it would increase the baseline to 60% of votes to win. Since Issue 2 did not pass, it will not be difficult to get adult-use legalization on the ballot again for 2024.
Canna Brand Solutions is an innovative custom packaging supplier and an official CCELL Distributor. We are a wholesale cartridge, battery, and packaging supplier, and more. Our passion to build lasting relationships with our partners motivates us to exceed your expectations, helping you grow your brand in this ever-evolving global industry. With our deep experience in manufacturing and the cannabis industry, we offer adaptive custom packaging solutions, in-house design, and industry expertise to Cultivators, Extractors, Operators & Retailers.