Change is the constant in this industry and innovation is key to meet the ever-changing needs of cannabis users. With advanced R&D resources, strong production capability, and reliable quality control systems, CCELL has continuously invested in technological and product innovation.
In response to users' needs for a more versatile 510 battery, CCELL introduces the CCELL Palm Pro – an upgrade from the classic CCELL Palm. As the demand for disposable vapes is still on an upward trajectory, CCELL launched an all-ceramic CCELL Blanc and a compact-sized CCELL Eazie.
CCELL PALM PRO – FACELIFT WITH NEW UPGRADES

Following the success and popularity of the CCELL Palm, the CCELL Palm Pro is designed for users and connoisseurs who require more customizable features to meet their different consumption needs. The CCELL Palm Pro provides a user-friendly experience from set-up to usage. This new CCELL 510 battery includes 4 new features:
3 variable voltage settings: 2.8V, 3.2V & 3.6V
Adjustable airflow collar for different inhale resistance
10-second preheat function
3-bar battery level indicator
The CCELL Palm Pro also retains what users love about the classic CCELL Palm: Premium aluminum alloy housing, drop-in magnetic connection, and inhale activation. The device comes with a type-C compatible 500mAh battery instead of a micro-USB one for faster charging.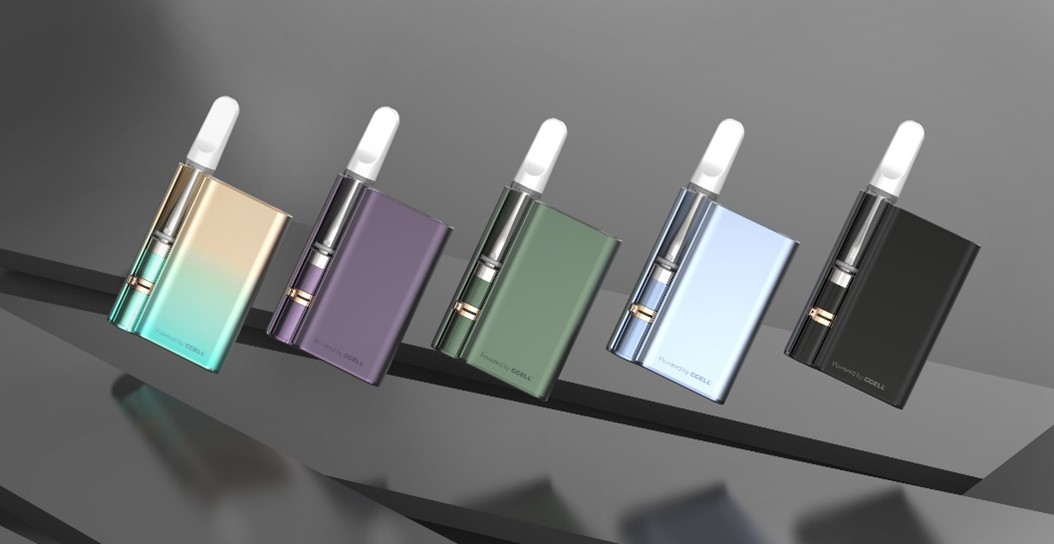 The CCELL Palm Pro comes with an eclectic selection of color choices: Champagne. Deep Purple, Forest Green, Baby Blue and Graphite.
Customization options are available for the Palm Pro:
Anodizing, laser engraving, silkscreen printing, and color printing for the battery housing (specific dimensions).
Injection molding for decorative pad (battery level indicator)
Printing and electroplating for the airflow collar
CCELL Blanc – FULL CERAMIC DISPOSABLE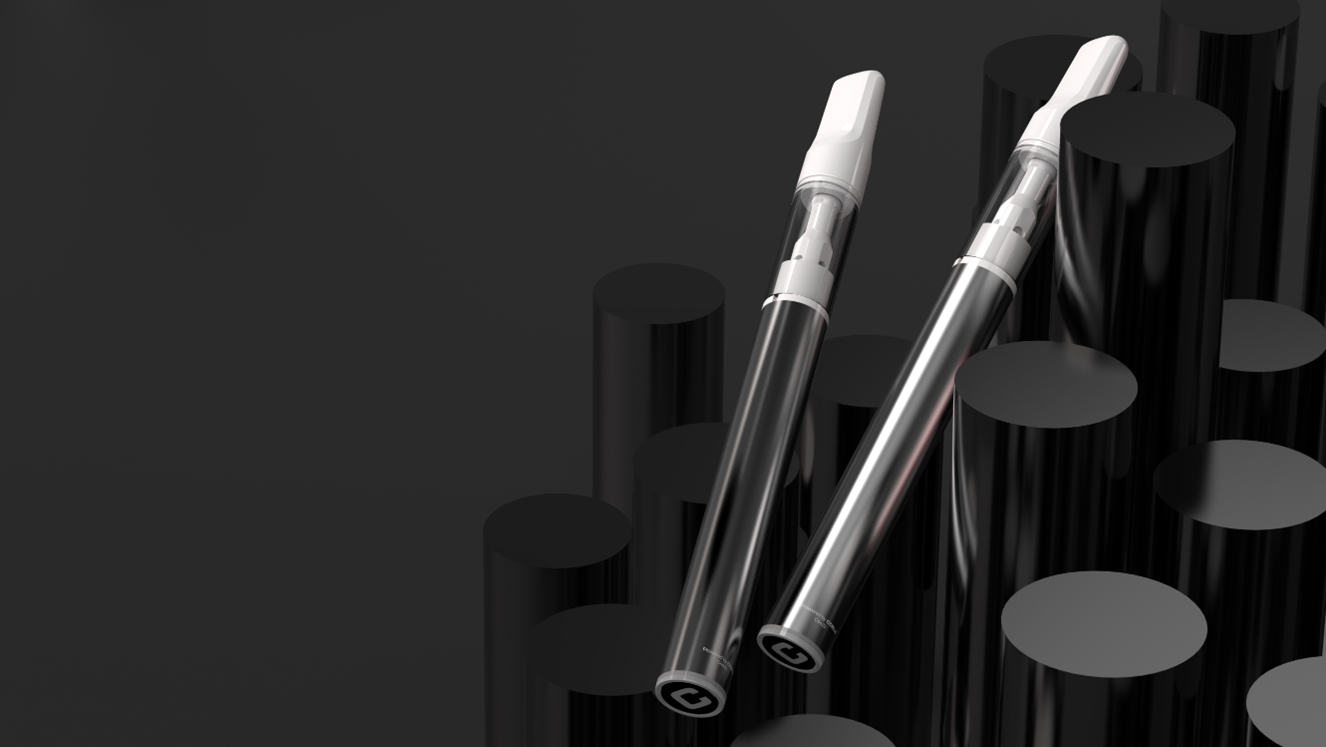 CCELL Blanc is CCELL's very first full ceramic all-in-one disposable in the market. Similar to CCELL Kera, CCELL's all-ceramic 510 cartridge, both the center post and mouthpiece of the CCELL Blanc is made with a proprietary ceramic formula. The ceramic make-up of the product ensures a low coefficient of thermal expansion and anti-corrosive properties with zero chemical byproducts during the heating process.
The CCELL Blanc comes with a 0.5ml tank volume and CCELL's proprietary ceramic heating technology. The device delivers 20% larger clouds with an average of 5.4mg of Total particulate matter (TPM) per draw.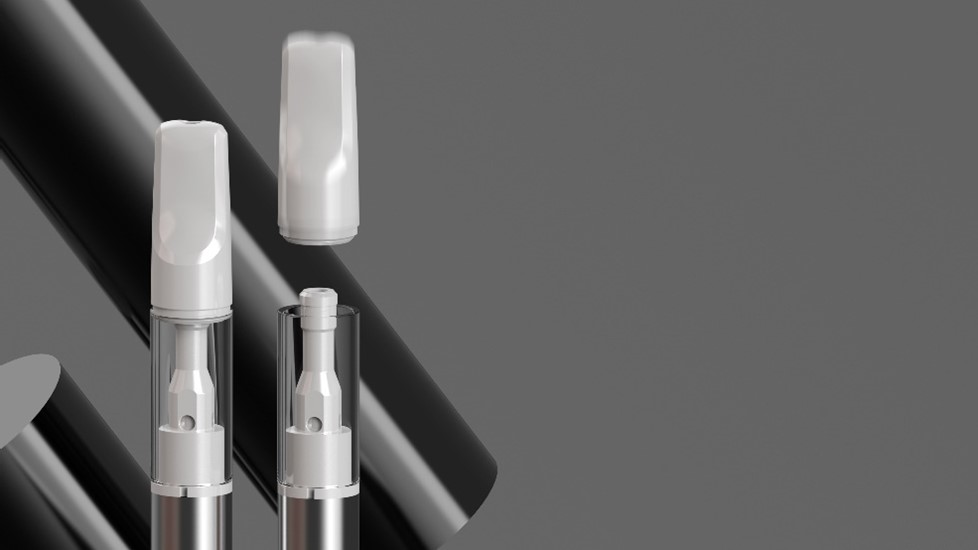 CCELL has producers and processors in its consideration when designing the CCELL Blanc. It introduces an easy capping mechanism for its mouthpiece. The Blanc's snap-to-fit design ensures 60% less capping force than a typical press-fit mouthpiece, making batch capping a breeze.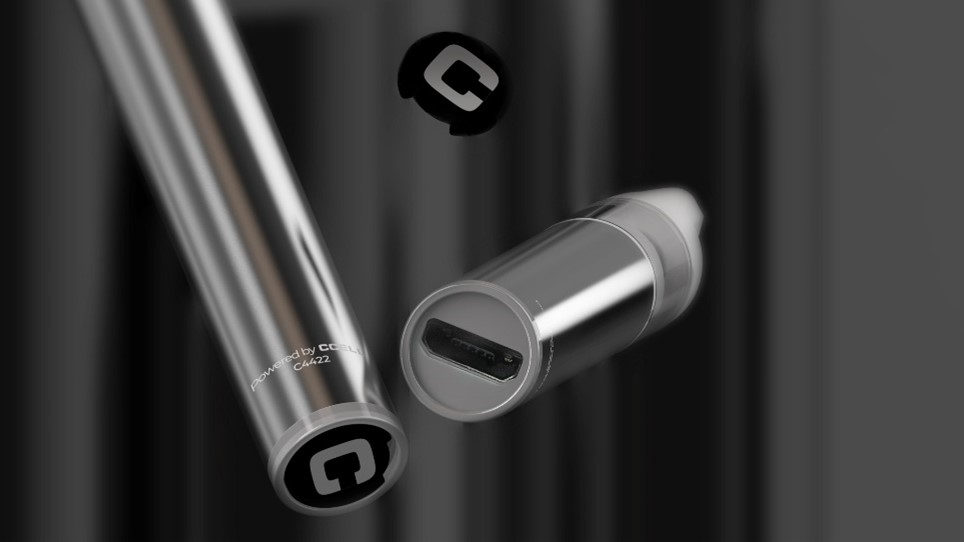 An extended battery life is crucial for both retail stores and consumers. The CCELL Blanc has a micro-USB compatible 190mAh capacity battery. 
The CCELL Blanc can be customized for branding purposes:
The tank is available for silkscreen printing.
The battery casing is available for coating, electroplating, silkscreen printing, lazer engraving and print wraps.
The silicone cap at the bottom of the device is available for custom colors and silkscreen printing.
CCELL Eazie – COMPACT-SIZED WITH GREAT PERFORMANCE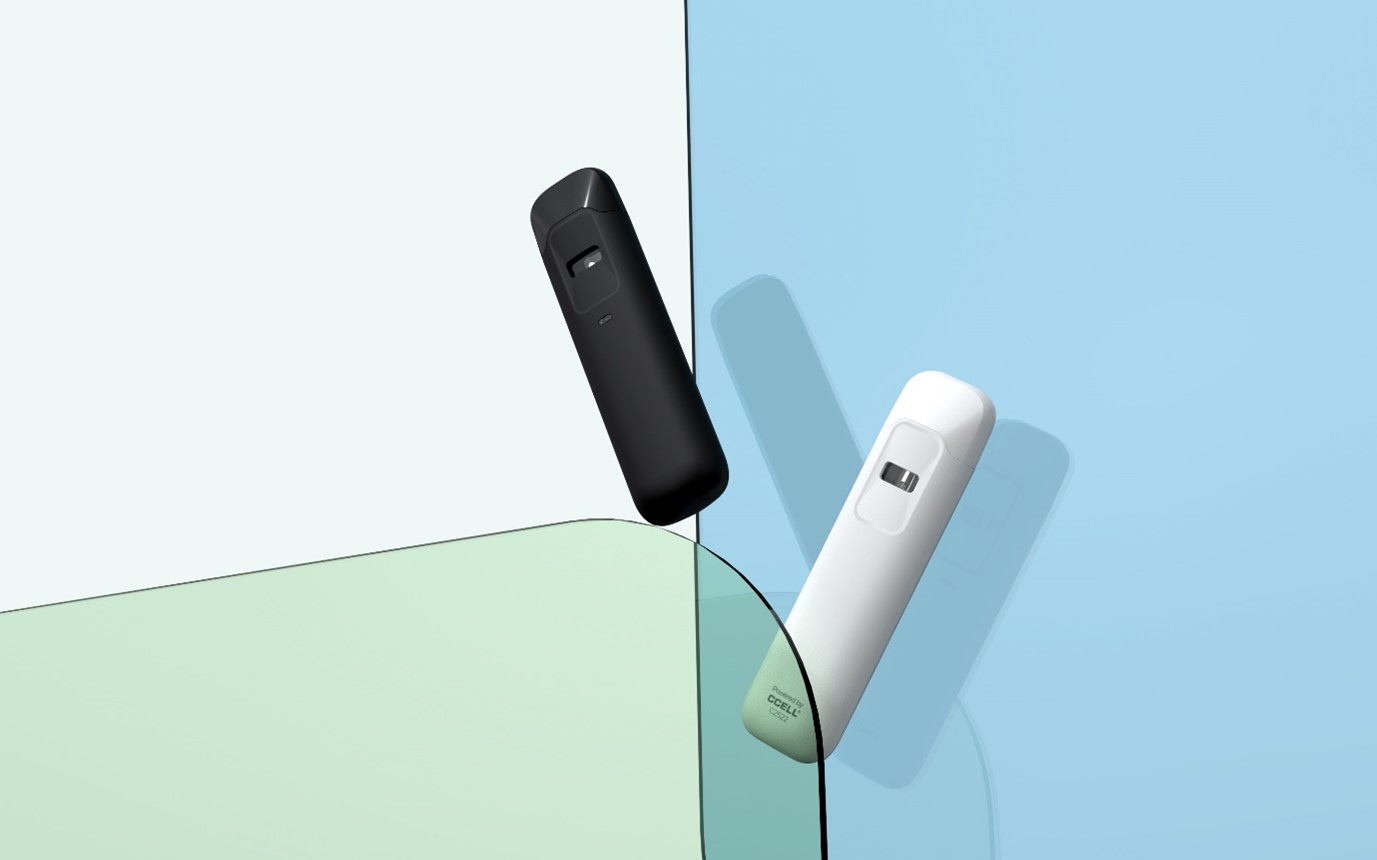 CCELL Eazie is CCELL's latest introduction to its compact-sized all-in-one vape line. The Eazie comes with a matte-finish casing with a 0.3ml tank. It is ¾ the size of a regular vaporization device which one can easily conceal within the grip – making discretion every so Eazie.  

The CCELL Eazie packs a 250mAh capacity battery despite its compact sizing. And with CCELL's proprietary ceramic heating elements, no oil will be unfinished.
The Eazie comes in three color choices: Black, White and Green.
For branding capabilities, the CCELL Blanc is available for customization:
The mouthpiece is available for a custom injection molding.
The battery case is available for custom injection molding and silkscreen printing
Check out our website for more details on our latest CCELL products.
CCELL® is a technology brand and global innovator in the portable vaporizer space who revolutionized the industry by introducing the ceramic heating component. CCELL® was born in the headquarters of Shenzhen Smoore Technology Limited, which has more than 10 years of expertise in the vaporization industry. With advanced R&D resources, patented technologies, strong production capability and reliable quality control system, CCELL® has been recognized for its exceptional vaporizing technology and top-quality devices.
About Canna Brand Solutions
Canna Brand Solutions is an innovative custom packaging supplier and an official CCELL Distributor. We are a wholesale cartridge, battery, and packaging supplier, and more. Our passion to build lasting relationships with our partners motivates us to exceed your expectations, helping you grow your brand in this ever-evolving global industry.
With our deep experience in manufacturing and the cannabis industry, we offer adaptive custom packaging solutions, in-house design, and industry expertise to Cultivators, Extractors, Operators & Retailers.